Consignment Shops for Kids in South Jersey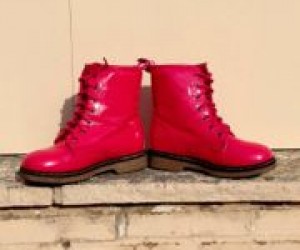 Shopping for children's clothes can be so much fun--it's hard to resist little tutus, sailor suits, and appliqued tops for 2-year-olds. However, if you're looking to buy brand-names clothes or toys, but don't want to pay full price, consider purchasing items on consignment. See below for consignment shops in South Jersey that sell and buy children's consignment items and don't forget to check out our posts on consignment shops in Northern and Central NJ and Philadephia.
Consignment is when a seller sends goods to a buyer or reseller --usually a shop--who pays the seller when the good are sold. The seller remains the owner of the items until they are paid for in full (buyer and seller agree on a price; the shop will take a small percentage when the item is sold).
Me2You (Deptford Township, Sewell)
This is a seasonal pop-up (fashion term for temporary) consignment sale that focuses on kids items and a few categories for women. The Spring/Summer 2015 sale will be held April 22nd-25th at Rastelli's Sports and More in Deptford. Online registration is required to attend this sale. If you'd like to sell/consign with Me2You, which is 60/40, click here for more info. Popular brands for kids that moms seek out at Me2You include baby equipment and clothing brands such as Gap Kids, Gymboree, Nike, and more.

Best Dressed for Less (Burlington)
A consignment mecca in South Jersey, this sale has everything but the kitchen sink. Well, not really, but it comes awfully close. Best Dressed for Less is a large, spacious consignment event that sells gently used children's clothing, toys, furniture, strollers, and more. Their Spring/Summer sale is scheduled for March 19th-21st at The Life Center at Fountain of Life Church in Burlington. Best Dressed for Less inspects everything for quality; parents will will not find stained or overly loved items for sale. Consignors can earn 60-80% of their sales and can even check their sales totals each day of the event through an online inventory system.

Treasure Hunt Mommies (Hamilton)
Treasure Hunt Mommies' Children's SPRING Consignment Sale will be April 9th-11th at t RWJ Hamilton Fitness & Wellness Center in Hamilton. If you'd like to sell, here's the gist: Treasure Hunt Mommies has high standards, and that means they accept only the best in gently-used children's items. They will not accept anything that is stained, torn, outdated or broken. For Spring, outdoor toys will be most popular: sandboxes, swings, cars, bikes; for clothing shorts & T-shirt sets do well, especially Gymboree, Janie & Jack, and Gap Kids. Note: Consignors may earn up to 75%, when they volunteer for shifts during the sale. Registration and consignors information is available on the Treasure Hunt Mommies Website.

Greene Street Kids (Philadelphia, PA)
In Philly, just a hop, skip and a jump from South Jersey, you'll find a consignment shop called Greene Street Kids, located in Philadelphia's Chestnut Hill area. All children's consignments can be dropped off at the storefront at any time the shop is open. Popular brands include Lilly Pulitzer, Ralph Lauren, crewcuts, Abercrombie Kids, Little Marc Jacobs, and more. As a rule of thumb, the shop would prefer items priced originally at $25 or more and does not accept undergarments or pajamas, but we will accept new swimwear with original tags and liner.Greene Street Kids will soon be accepting teens clothing for consignment, so keep an eye on the site and instagram and facebook page for more details. (Also, check instagram to see what items are currently available for consignment)
Happy Butterfly (Philadelphia, PA)
A neighborhood gem. Happy Butterfly consignment is a neighborhood hidden secret for locals looking for a really unique, really special baby gift. The shop has been around for 33 years and sells everything from handmade booties to dolls to appliqued clothing for babies up to size 4. Popular consignment items are handmade baby sweaters and "hoodies" and the shop likes to consign with artists from around the world who they can establish a long-term relationship with, as opposed to those looking to just consign one or two items. They also sell Melissa & Doug wooden toys (not on consignment) and handmade doll clothes for dolls 18" tall.
Don't forget that selling consignment items is also a great way to earn extra money and clean out your daughter or son's closets. It's a fantastic way to de-clutter your home. Just remember consignment clothes or (certain) toys must be in mint condition--no stains or wear-and-tear whatsoever.
Image: Greene Street Kids