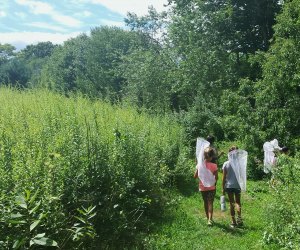 25 Things to Do With Kids in the Lower Naugatuck Valley
Tucked in between Fairfield and New Haven counties, the Lower Naugatuck Valley or just, 'The Valley,' is really a hidden bucolic paradise. From Shelton to Southbury, the valley offers plenty of New England backcountry to explore. Head to Derby for some of the best farmstead ice cream in the state or hike up Southford Falls for a panoramic view of sweeping hills and a killer sunset. Climb to the top of the towering Pease Place playscape and cool off in the lagoon at Indian Wells State Park. Here's our list of the top 25 things to do in the valley with your kiddos.
1. ​Derby Neck Library – With one of the best children's libraries around, the Derby Neck Library offers year round programming for kids ages birth to five. From music to art to pajama story time, there is always something fun going on.
2. Wildflour Confections – This Bank Street bakery is definitely worth a visit. With a fully stocked cupcake menu, Wildflour is sure to delight your kids with flavors like Cookie Dough, Campfire, and Sno-Ball.
3. Southford Falls State Park – Enjoy an easy hike through Southford Falls alongside scenic waterfalls, over postcard-perfect covered bridges and up to the water tower offering a scenic overlook of the valley below.
4. Andies Bounce Barn – For kids ages 2-12, Head to Andie's Bounce Barn for open play, offered most days through the year. With plenty of tot-friendly options and some larger slides geared toward big kids, Andie's offers a little something for everyone. Tip: pack your own snacks to enjoy in the designated food area.
5. Ansonia Nature Center – Tucked on 150 acres of wooded hills and grassy fields, the Ansonia Nature Center offers plenty out of outdoor fun for children. The park is laced with two and a half miles of nature trails and offers an awesome playground just recently constructed. The visitor center houses several exhibits including a Great Horned Owl named Mary, Bearded Dragon, E.T., and Chuckles, a ring neck dove. The center offers programming for all ages, guided hikes and festivals year round.
6. Osborndale State Park – Pack a picnic and head to Osborndale State Park in Derby for some al fresco fun. There are numerous picnic destinations and pavilions throughout the park as well as a pond perfect for skating on during the winter months. Tip: If you're up for a challenge, check out the Star Wars-themed letter boxing trail with the kids. It's a great way to spend an afternoon.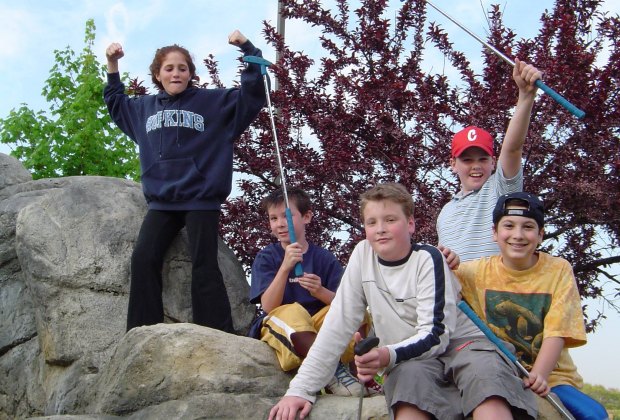 7. Sportscenter of CT – Head here if you really want to blow your kid's mind. From ice skating to lazer tag, mini golf to glow-in-the-dark bowling, and let's not forget the arcade—Sports Center will keep the kids occupied for hours.
8. Jones Family Farm—Known for it's family-friendly pick-your-own experience, from strawberries in June to blueberries in July and pumpkins in October, Jones Family Farm draws in the crowds year round. Enjoy tractor rides out to the fields and spend the day filling your baskets with freshly picked berries. Tip: We wouldn't recommend wearing white!
9. Tea With Tracy – This incredibly sweet tea room is the perfect spot for a Mommy & Me lunch with tiny tea sandwiches, soups and salads. The tea room offers more than 210 flavors of tea to be enjoyed with a homemade scone.
10. Rita Tottenham – For more than 40 years, Rita Tottenham has taught all forms of dance, gymnastics and fitness throughout the Lower Naugatuck Valley. Check out the studio's widely popular Rollin' Rascal Pre-School Movement Program for your littlest ones.
11. Field View Farm – Enjoy a double-scoop at this working dairy farm that's over 350 years old. Pick up fresh milk, eggs, and yogurt and be sure to visit those humongous cows.
12. Shelton Skate Park -- At the corner of Hull and Riverdale, across from Veteran's Memorial Park, the Shelton Skate Park is situated beneath a large overpass that is geared toward older kids or teens.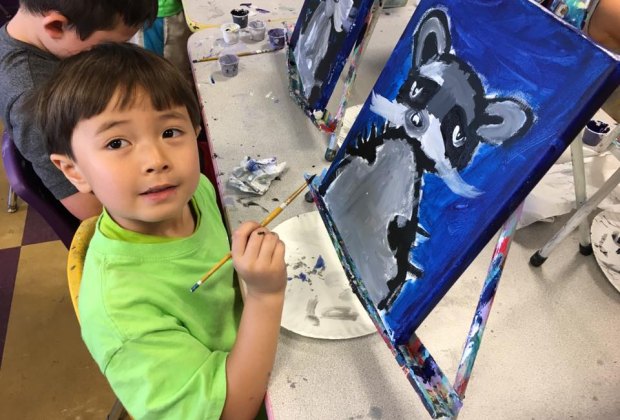 Photo courtesy of The Giggling Pig
13. The Giggling Pig – For your budding Picasso, check out The Giggling Pig art studio in Shelton. With year round classes beginning with a Mommy & Me leading up to tweens and teens, the Shelton art studio features a wide variety of classes, workshops, and camps year round.
14. Veteran's Memorial Park – Tucked in the backwoods of Bethany is a wonderful playground at Veteran's Memorial Park. There is also a small pond and plenty of trails for hiking.
15. Rich's Farm Ice Cream – This mega-popular family-run ice cream shop in Oxford offers freshly-made ice cream and a full selection of other frozen treats. Well worth a visit, the farm is open year round!
16. Beardsley Cider Mill -- Only open a few short months of the year, Beardsley Cider Mill is one of our favorite places for apple picking. Oh, and their cider doughnuts are to die for.
17. Indian Well State Park – A hidden gem right in Shelton, Indian Well offers a shaded picnic grove, scenic waterfall, and splash pool. It's a great place to spend a lazy summer day.
18. Pease Place – Tucked back on the Woodbridge athletic fields, this playground offers your basic swings, jungle gyms and slides plus a towering tri-level playscape sure to delight older kids.
19. Roseland Pizza – This neighborhood hole-in-the-wall pizza joint offers some of the best pizza in Connecticut. It's super casual and the food is seriously amazing.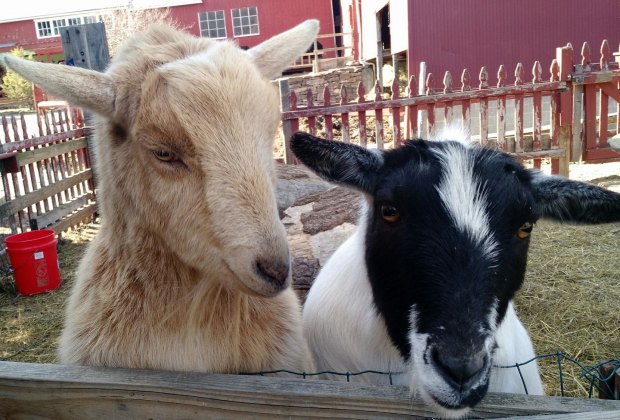 Photo courtesy of Wells Hollow Creamery
20. Wells Hollow Creamery – This quaint little ice cream shop is a fifth generation farm in Shelton offering more than 50 flavors of ice cream. After enjoying your ice cream, make sure to visit with the goats, lambs, and rabbits.
21. Donut crazy – Kookie Monster, S'mores and Nutella donuts. Need we say more?
22. Fairview Tree Farm – Although highly seasonal, Fairview Tree Farm is a great place to take the kids in the fall and winter months for hay rides, pumpkin' picking, and visiting Santa.
23. Entertainment Cinemas – Check out the latest children's flick on the big screen.
24. Shelton Farmer's Market – Visit the downtown Shelton market on Saturday mornings throughout the summer and fall for fresh produce and baked goods. The children's markets are held on the third weekend of the month offering plenty of kid's activities like hula-hooping, nature crafts, and face painting.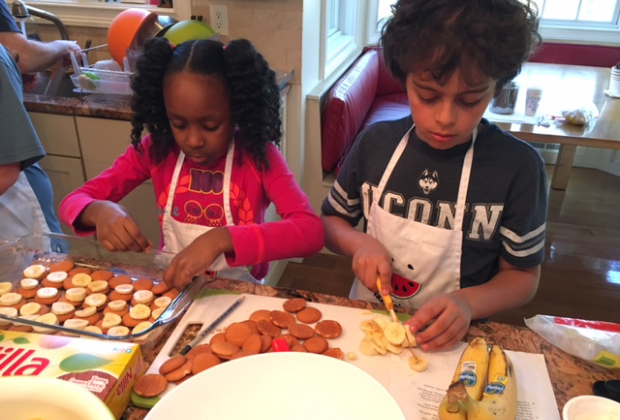 Photo courtesy Kidalicious
25. Kidalicious – Cooking classes for children ages 8-13 teaching basic cooking skills from kitchen safety to table etiquette to creating tasty dishes from different cultures.