Top Montessori Preschools in Chicago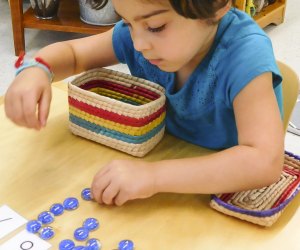 Selecting a Montessori preschool in Chicago for your child can be a daunting task, with many that may or may not be a fit for your little one. Montessori schools offer personalized education with teachers guiding children through an environment full of enriching materials that engage a child's natural curiosity and interest in learning. Created by Maria Montessori in the early 20th century, Montessori is based on five principles: respect for children, the absorbent minds of children, sensitive periods that are critical for learning, an environment that is prepared for learning, and children teaching themselves (auto-education).
Montessori preschools in Chicago grew in popularity in the 1960s, with many Montessori schools in Chicago founded during that time. Newer schools are starting to emerge with a focus on providing services for children in different demographics and at different income levels. Some Montessori schools are exclusively for preschool, while others have students ranging from six weeks to 14 years old. All students learn in multi-age classrooms, often including students up to three years in age difference. Two accrediting institutions, The American Montessori Society and the American Montessori Institute, help keep schools on track to ensure that they are following the principles laid out by the Montessori Method.
Here are 20 top Montessori schools in Chicago and the suburbs. For more learning ideas, check out our Guide to the Best Classes for Kids in Chicago or our frequently-updated Directory to Classes in Chicago.