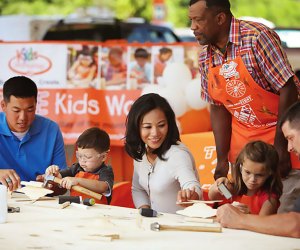 10 Stores That Offer Free and Low-Cost Classes for Westchester Kids
Keeping kids educated and entertained can cost a pretty penny, so we've rounded up FREE and low-cost classes offered by local stores—including STEM programs, crafting, cooking, and more. We're big fans of the $0 price tag, but we've also included a few that allow for one-time visits up to about $30.
Many stores have various locations, so be sure to check with these to confirm local schedules, offerings, and rates.
Looking for more? We've previously rounded up 60 FREE Places to Play, which include stores, nature centers, play spaces, and other venues. Of course, libraries are also a great resource, and many offer one-time and recurring classes in coding, yoga, knitting, and more. Most importantly, keep tabs on our Event Calendar, where we curate the best local events with a heavy emphasis on FREE and inexpensive.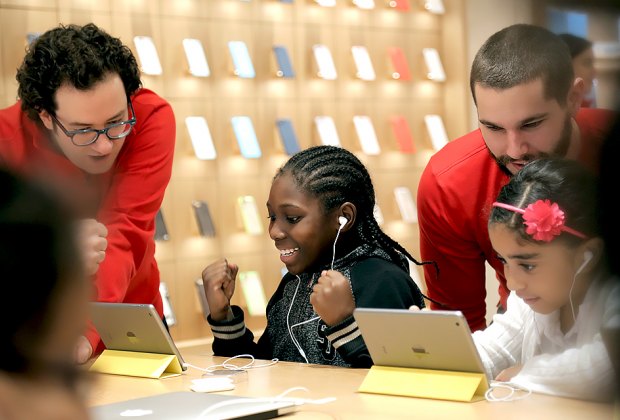 Learn cool computer skills at Apple Store's free classes!
Free and Nearly Free Classes
Apple Store – White Plains, Yonkers
Learn coding, music composition, and other gadget tricks during FREE classes on varying dates. The stores maintain a display of products to play with, which not only offers a second activity to keep busy but the opportunity to discover new apps.
Microsoft – White Plains
Similar to Apple offerings, the Microsoft store at the Westchester Mall offers frequent events of various sorts, from gaming to VR demos. Interspersed are STEM-y classes along the lines of "magic video" creation.
Home Depot – Hawthorne, New Rochelle, Yonkers, Port Chester
Home Depot's FREE Kid Workshops are offered in a three-hour time slot on the first Saturday of each month. Each session features a different project, often seasonally planned, from making a birdhouse to crafting a holiday ornament or a heart-shaped candy box for Valentine's Day. Kids are given a Home Depot work apron to use and take home.
Jefferson Valley Mall – Yorktown Heights
This mall offers activities and classes for kids, though registration in the mall's KidX Club is sometimes required. Current offerings include science classes and crafting classes. Classes are FREE.
RELATED: 60+ Free Places To Play in Westchester and the Hudson Valley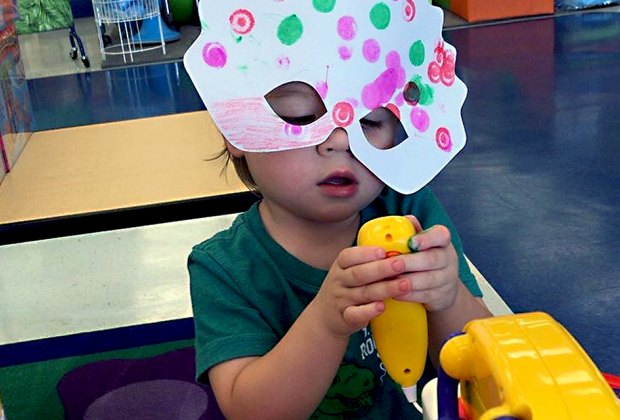 Lakeshore Learning in Scarsdale offers free craft workshops on Saturdays.
Lakeshore Learning – Scarsdale
Also on Saturdays are FREE crafty workshops at Lakeshore Learning on Central Avenue in Scarsdale. Projects are often tailored to the season or an upcoming holiday. Registration is not required. The store's merchandise is worth a gander while there, as there's an extensive selection of educational and art supplies (many teachers purchase their stash there, including handy-dandy items like reward charts).
L.L. Bean – Yonkers
L.L. Bean offers assorted classes and excursions for all ages year-round, many of which are geared towards adults. For young kids, they offer FREE Tent Tales for Tykes, which combines storytime and crafting with the theme of nature education. Seasonally, other offerings that may be suitable for older kids include kayaking clinics and snowshoeing.
RELATED: Free Perks That Come with Your Westchester Library Card

Make unicorn slime and other cool crafts at Michael's.
Michael's – Pelham, Hartsdale, Port Chester
Unlike some other stores, Michael's class fees include all supplies, so when you sign up for a $3 workshop, you're paying $3. Kids can create cute crafts with seasonal and holiday charm. Workshops vary by time, age, and location, so check the schedule carefully before registering, which you can do on the store's website.
$10–$20 Classes
Girl AGain – White Plains
This resale boutique offers gently used American Girl dolls and associated accessories at discounted prices. More noteworthy is that the boutique is a non-profit organization supporting girls with autism, though event participants need not be on the spectrum. Frequent workshops invite kids to learn doll care, make fashion accessories, and other related functions concerning 18" dolls. Classes generally run $10-$15.
$20+ Classes
Joann – Scarsdale
Up the street from Lakeshore Learning is Joann, the chain store known for sewing and crafting supplies. While classes aren't free, each month there are several classes offered for kids in needlecraft or culinary skills, such as sewing a pillowcase or decorating a cake. Some are single sessions, while others involve a two- or three-class commitment. Tuition is around $25-$35, but check with the store before committing, as the need for supplies might require an additional expense.
Williams-Sonoma – White Plains
Also in the $30 price range are Junior Chef classes at Williams-Sonoma. Classes focus on various techniques or styles of cooking, often with seasonal themes, such as a Chinese New Year cooking class, for ages 8-13. And who wouldn't want another cook in the family?! Online registration is not available; call the store to sign up.
Photos courtesy of the stores.
This article was first published in 2019 and has been updated since.