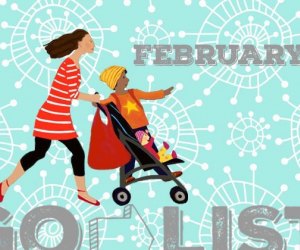 February GoList: Best Things To Do with Kids in Boston
With the darkest days of winter behind us, we're ready to celebrate L-O-V-E with our kids here in Boston. It's the perfect opportunity to honor those close to us with Valentine's Day crafts and treats, embrace our passions (from science to boats), and get our hearts pumping with fun nature outings. Check out our picks for February, and then explore our Winter Guide for plenty more indoor and outdoor activities to keep your family busy all month long.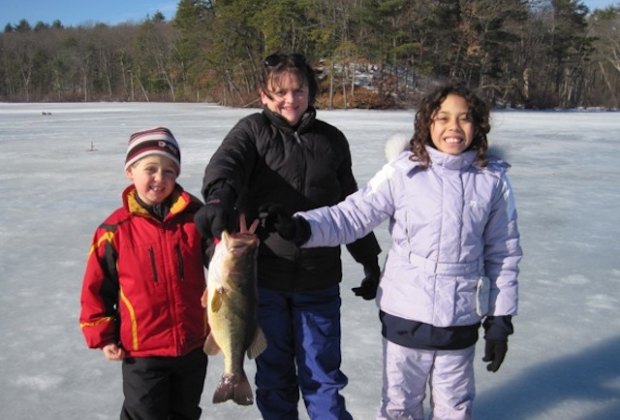 Ice fishing demonstrations on Baldpate Pond are one of the many outdoor activities happening at the Winter Wilderness Festival. Photo courtesy of Mass.gov/Mass Great Outdoors Blog
Winter Wilderness Festival - Georgetown
Saturday Feb 2, 2019
FREE
This outdoor event will attract nature enthusiasts of all ages. From nature crafts to ice fishing demonstrations to animal tracking, families will be happy to brave the elements for this fest (plus Vibe Food Truck will be on site along with hot chocolate and a bonfire!).
The Runaway Bunny - Boston
Saturday Feb 2 - Feb 23, 2019
$20-30
This show based on the well-known story by Margaret Wise Brown promises to be the perfect introduction to theatrical performances for young children. Original music, cool scenic effects, and memorable characters are sure to entice even the smallest of audience members.
Free Art & Making Open House at Umbrella Arts - Concord
Saturday Feb 2, 2019
FREE
There is a new gallery and ceramics studio in town and families are invited to visit the new space. There will be drop-in activities like Lego robotics and weaving for kids and adults, as well as some winter treats.
Lunar New Year Celebration - Boston
Saturday Feb 9, 2019
FREE
Learn all about the Chinese celebration of Lunar New Year while enjoying drop-in family art-making, martial arts demonstrations, a tea ceremony, lion dances, and more.
Valentine Card Making Extravaganza - Arlington
Sunday, Feb 10 - Thursday, Feb 14, 2019
$15
Your child is probably making cards for classmates, but what about Grandma, Uncle Dave, and the postman? This fun, four day-long event at Artbeat allows you and your littles to get creative with a wide variety of beautiful materials, and make special handmade valentines for some special people who might not be expecting them.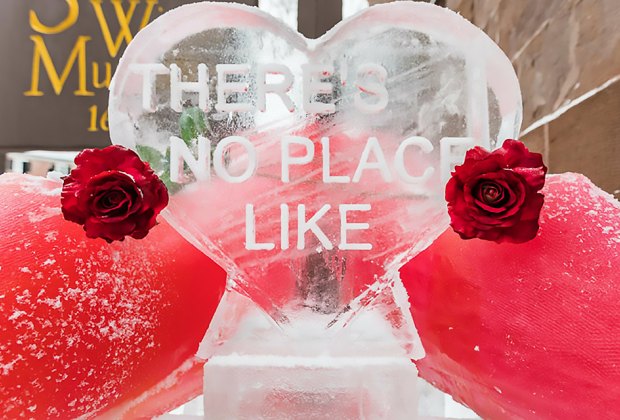 Don't miss Salem's sweetest event of the year, Salem's So Sweet. Photo courtesy of CreativeSalem.com
Salem's So Sweet - Salem
Friday, Feb 8 - Sunday, Feb 10, 2019
FREE
Salem's annual celebration of its famous confections includes handmade chocolate samples, sparkling ice sculptures, and loads of shopping deals.
I Heart Science - Cambridge
Saturday, Feb 9, 2019
Included with museum admission
Meet scientists, hear short talks, observe tiny, tough tardigrades (microscopic "water bears"), design a Lego home for an insect, or invent a flying creation for a wind tunnel at this annual event at the Harvard Museum of Natural History.
New England Boat Show - Boston
Sunday, Feb 10 - Sunday, Feb 17, 2019
$16 (adults); FREE for children 13 and under
Aside from checking out the majestic watercrafts and cool cruisers, kids will be entertained by features specially designed with them in mind, such as an interactive tools exhibit and a building center where children can make a toy boat to bring home as souvenir.
Bugs Bunny Film Festival - Cambridge
Friday, Feb 15 - Saturday, Feb 23, 2019
$8-11 admission
That wascally rabbit is back on the big screen at the Brattle Theatre for an annual festival devoted just to him and his pals. Choose from three programs: the All Bugs Revue, Daffy Duck and Friends, or the Looney Toons Revue.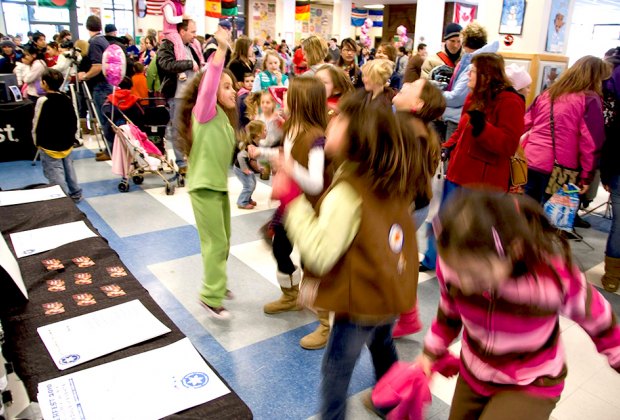 Lowell's annual Winterfest has everything from kids' activities to craft beers. Photo courtesy of Lowell Winterfest
Lowell Winterfest - Lowell
Friday Feb 22 - Saturday Feb 23, 2019
FREE
Heavy on kids' activities, this annual event features carousel rides, free ice skating, and an all-you-can-eat chocolate festival. Scope out the "Family Fun Zone" and some outdoor games, too.
American Girl Live - Boston
Friday, Feb 22 - Sunday, Feb 24, 2019
$35+
Dolls come to life in the first ever live show featuring the popular American Girl dolls as characters. Want to know what to expect? Check out our review of the show.
Winter Fest - Milton
Tuesday, Feb 26, 2019
FREE
Join the Friends of the Blue Hills and the Blue Hills Ski Area for an evening of winter fun including a night hike, downhill skiing, Irish tunes of Songs for Ceilidh, chili from some of the best local restaurants, and crafts (indoors). Dress warmly!