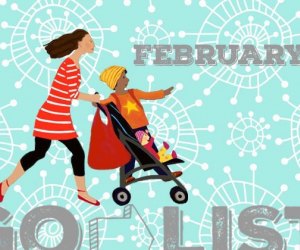 February GoList: Best Things To Do with Kids in Boston
With the darkest days of winter behind us, we're ready to celebrate L-O-V-E with our kids here in Boston. It's the perfect opportunity to honor those close to us with Valentine's Day crafts and treats, embrace our passions (from science to boats), and get our hearts pumping with fun nature outings. Check out our picks for February, and then explore our Winter Guide for plenty more indoor and outdoor activities to keep your family busy all month long.
Saturday, February 1, 2020
Learn all about the Chinese celebration of Lunar New Year while enjoying drop-in family art-making, martial arts demonstrations, a tea ceremony, lion dances, and more. FREE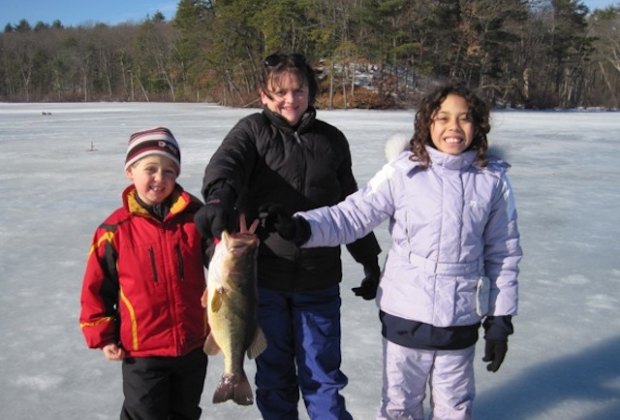 Ice fishing demonstrations on Baldpate Pond are one of the many outdoor activities happening at the Winter Wilderness Festival. Photo courtesy of Mass.gov/Mass Great Outdoors Blog
Saturday February 8, 2020
This outdoor event will attract nature enthusiasts of all ages. From nature crafts to ice fishing demonstrations to animal tracking, families will be happy to brave the elements for this fest (plus Vibe Food Truck will be on site along with hot chocolate and a bonfire!). FREE
Saturday, February 15, 2020
Not all birds fly south for the winter! Learn all about winter birds who call the Boston area home in this day-long winter festival. FREE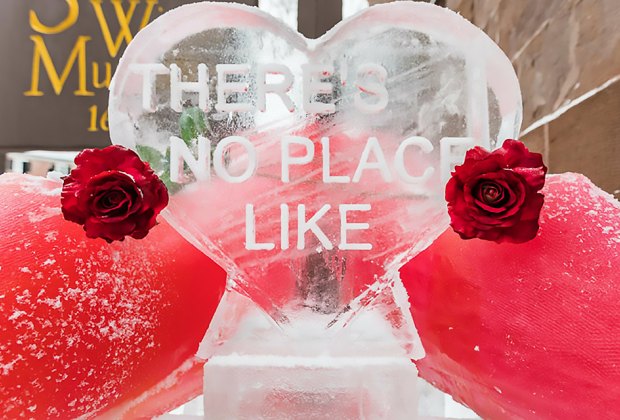 Don't miss Salem's sweetest event of the year, Salem's So Sweet. Photo courtesy of CreativeSalem.com
Friday, February 7 - Sunday, February 9, 2020
Salem's annual celebration of its famous confections includes handmade chocolate samples, sparkling ice sculptures, and loads of shopping deals. FREE
Saturday, February 8, 2020
Meet scientists, hear short talks, observe tiny, tough tardigrades (microscopic "water bears"), design a Lego home for an insect, or invent a flying creation for a wind tunnel at this annual event at the Harvard Museum of Natural History. Included with museum admission
Sunday, February 8 - Sunday, February 16, 2020
Aside from checking out the majestic watercrafts and cool cruisers, kids will be entertained by features specially designed with them in mind, such as an interactive tools exhibit and a building center where children can make a toy boat to bring home as souvenir. $16 (adults); FREE for children 13 and under
Saturday, February 15 - Sunday, February 23, 2020
That wascally rabbit is back on the big screen at the Brattle Theatre for an annual festival devoted just to him and his pals. Choose from three programs: the All Bugs Revue, Daffy Duck and Friends, or the Looney Toons Revue. $8-11 admission
Thursday, February 20, 2020
This event is being hosted by Mayor Martin J. Walsh, the Parks & Recreation Department, and the Highland Street Foundation and promises an afternoon of family fun. With music, crafts, treats, and a variety of winter attractions, there's no better way to celebrate the season in the city. FREE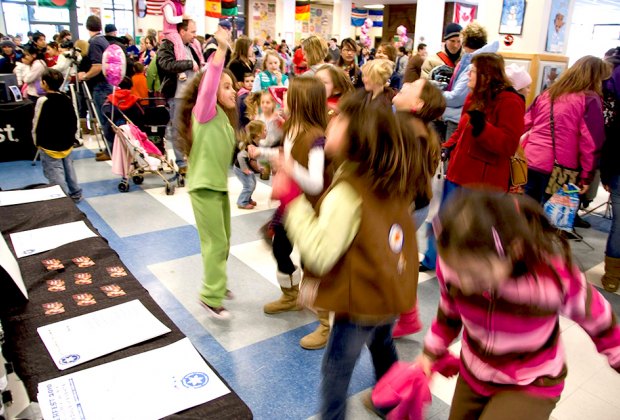 Lowell's annual Winterfest has everything from kids' activities to craft beers. Photo courtesy of Lowell Winterfest
Friday Feb 21 - Saturday Feb 22, 2020
Heavy on kids' activities, this annual event features carousel rides, free ice skating, and an all-you-can-eat chocolate festival. Scope out the "Family Fun Zone" and some outdoor games, too. FREE
Tuesday, Feb 25, 2020
Join the Friends of the Blue Hills and the Blue Hills Ski Area for an evening of winter fun including a night hike, downhill skiing, Irish tunes of Songs for Ceilidh, chili from some of the best local restaurants, and crafts (indoors). Dress warmly! FREE
Silly Soiree at the Boston Children's Museum - Boston
Sat 2/29/2020
Billed as fancy fun for kids and grown-ups, this fundraiser is filled with dinner, dancing, silly photo-ops, and a chance to explore the museum after hours.