< Event Calendar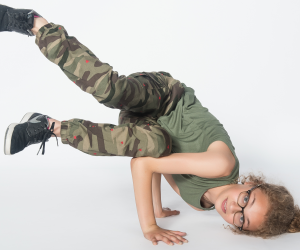 Urbanity Dance Trial Class Day
Sun Sep 8, 2019
12:00pm to 4:00pm
Come to this Trial Class Day for 20 to 25 minute demo lessons of all of the youth program dance genres and styles including Urbanity's Toddler Groove, Kids Groove, Contemporary, Hip Hop, Acro, Modern, and Ballet classes.
The instructor of each sample class will recommend students for the appropriate level in that style, and students can then register onsite with the help of an Urbanity administrator. Auditions for Youth Company and Youth Crew will also be held following the trial classes.
All classes are free-of-charge and will take place at Urbanity Central at 725 Harrison Ave. If you have a physical disability, please contact studio@urbanitydance.org so they can make the necessary adjustments to make Trial Class Day as fun and worry-free as possible.
12-12:20pm Toddler Groove (for students Age 3 as of September 1, 2019)
12:25-12:45pm Kids Groove (for students age 4 and 5 as of September 1, 2019) For students ages 6-18, classes will be divided by age range (6-12, 13-18) and will be held simultaneously in adjacent studios.
12:50-1:15pm Contemporary
1:20-1:45pm Hip Hop
1:50-2:10pm Acro
2:15-2:40pm Modern
2:45-3:10pm Ballet
3:30 - 4:30pm Youth Company and Youth Crew Auditions
For Students Ages 13 - 18, placement classes will run in the same 25 min intervals.
Urbanity Dance
1180 Washington Street #100
Boston, MA 02118
** Event dates/times are subject to change. Please click through to the event website to verify.