Awesome Dance Classes for Long Island Kids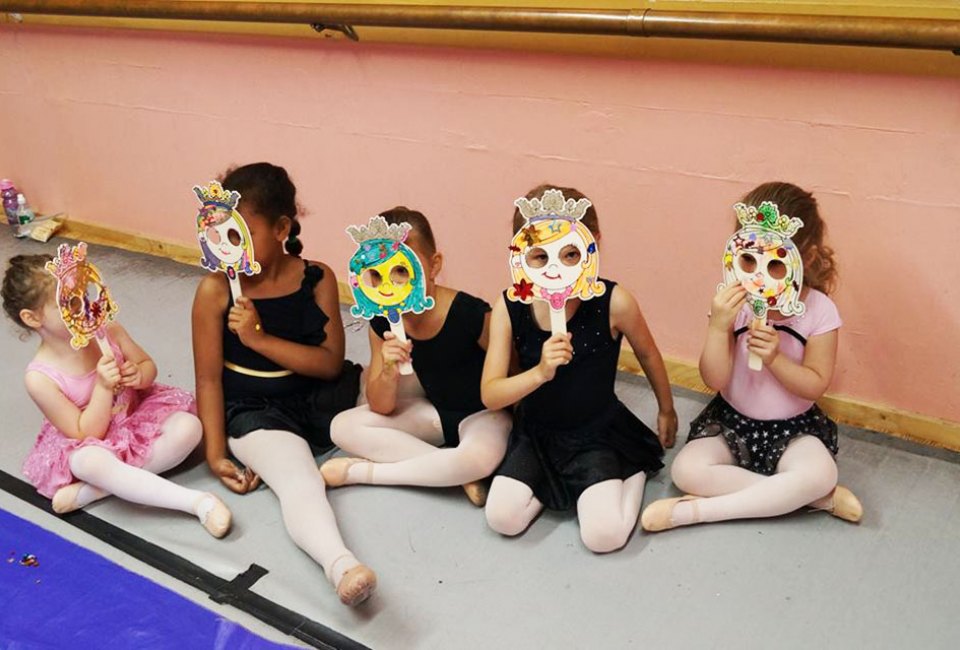 8/12/21
- By
Gina Massaro
Small and not-so-small jazz hands across Long Island, rejoice: Long Island has an abundance of dance classes with specialties in many areas, including fan favorites such as hip hop, ballet, and Broadway. Some dance classes even offer virtual instruction.
Check out our list below of dance classes across Long island that offer instruction in different genres, age ranges, and abilities. And for more inspiration, check out our guide to classes across Long Island for kids.
Virtual Dance Classes for Long Island Kids
Jam Dance and Fitness offers classes for kids as young as 2. Some on-site classes include jazz, tap, hip hop, ballet, lyrical, and Zumba. It also offers virtual classes. Contact the studio for more information.
Kids can start dancing at 3-D Dance Studios at 2 years old. It offers classes in many of the usual disciplines, but African and salsa dancing are some of the unique options for kids older than 7. It has in-studio and virtual classes available.
Mommy-and-Me Dance Classes for Kids on Long Island
Babies and toddlers can get in the groove with a caregiver at Donna Carbone's Dance Arts. In addition to mommy-and-me, the studio offers classes for preschoolers, kids and teens in ballet, tap, and jazz.
Littles ages 18 to 36 months learn through music and movement at Inspirations Performing Arts Centre. The school says its focus on early childhood development makes this program stand out from the rest.
Babies 18 months to 30 months are introduced to ballet early on at Integral Ballet. Caregivers and their babies can enjoy moving, dancing to Swan Lake, Sleeping Beauty, and other ballet favorites. As of August 2021, classes are capped at four children, and only one adult is allowed in with the baby.
Infants as young as 12 months are welcome to join the Dance With Me class. While the studio offers classes for children in ballet, Broadway, contemporary, and other styles, a wonderful class is its Dance Abilities class. This class is designed for children with Down syndrome, autism and other special needs.
Ballet Classes for Kids on Long Island
The Ballet Center's Ballet Long Island is a nonprofit that aims to make dance affordable to all. In addition to ballet, it also has classes in musical theater, hip hop, and contemporary dance. It offers scholarships and low tuition.
Eglevsky Ballet focuses solely on ballet, so if you have an aspiring prima ballerina this is a studio you must check out. Classes start at age 3. It also offers a boys-only class for ages 7-9 and 10-12.
Gold Coast Arts offers lots of classes for artistic kids, not just ballet. Other styles include jazz, contemporary, and hip hop. Acrobatics is another fun offering. It has classes in other disciplines such as art, ceramics, robotics, musical theater, and more.
Ballet dancers can begin training at 2 1/2 years old. Ballet dancers at the Merrick Dance Centre also have the option of learning jazz, hip hop, and lyrical.
RELATED: Great STEM Classes for Long Island Kids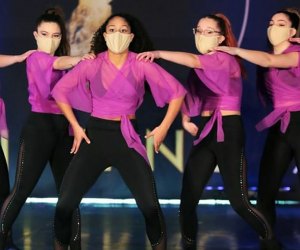 Learn the art of Broadway dance at a Divine Rhythms Dance class.
Broadway Dance Classes for Kids on Long Island
Broadway Dance Academy focuses on jazz and Broadway-style dancing and singing as well. This studio is perfect for aspiring musical theater stars.
At Divine Rhythms Dance's Broadway Jazz class, kids will learn about song lyrics, staging, costumes, props, and all aspects of putting on a musical, in addition to dance. There are various dance classes offered, as well as acrobatics classes.
RELATED: The Best Cooking Schools for Kids on Long Island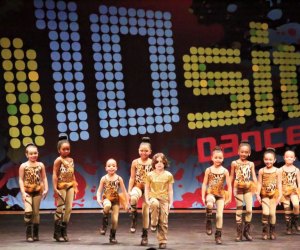 Learn new moves or just improve on your skills at an Elite Dance Studio hip hop class.
Hip Hop Dance Classes for Kids on Long Island
Hip hop is offered for various age groups, as well as in a boys-only class. Kids learn the basics of popping, locking, and break-dancing. Elite Dance Studio also has classes in contemporary, jazz, and acro.
Recreational and competitive dancers alike are welcome to find a hip hop class that fits their abilities and goals at Fusion Dance Complex. The recreational program is 10 months and includes weekly classes, a winter showcase, and end-of-the-year recital. There are different levels of competition programs, each with varying degrees of time commitment.
Hip Hop Dreamz is Long Island's only dance studio dedicated exclusively to hip hop. Kids can join classes with an annual contract, based on their skill level. Open hip-hop is for recreational dancers while company is reserved for the best dancers.
Legworks Dance Studio has hip-hop classes for kids, tweens, and teens as well as boys-only classes. New for 2021, it has a choreography class in which dancers can learn to create their own choreography style and incorporate it into their dancing.
Photos courtesy of the studios
Sign up for the Mommy Poppins Newsletter today!