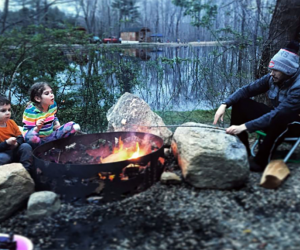 CT Campgrounds That Are Extra Fun for Kids
Camping is fun. But after three or four days, hanging around the tent with your active toddlers, swapping mosquito bites with one another can start to take the joy out of the experience. But what if you could stay at a cool campground that planned tons of things for kids to do? We have found several Connecticut campgrounds that offer fun themed weekends that are all about Pirates, Mardi Gras, and Wintertime and that will offer your family great amenities like playgrounds, swimming pools, and on-site mini golf. And don't forget to check out Mommy Poppins' camping guide for Connecticut!
Water's Edge Family Campground - Lebanon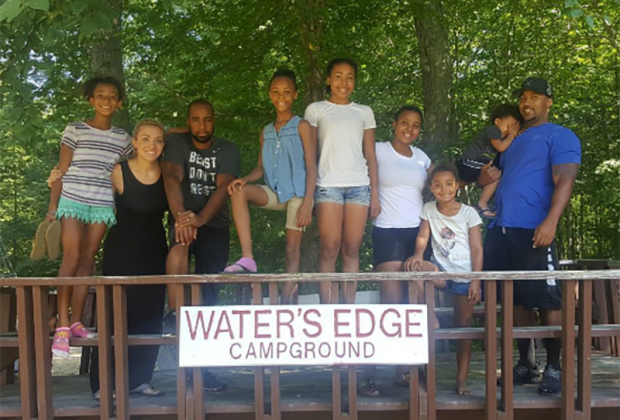 Photo by astef1004 via Instagram
This ten-acre camping destination located in Lebanon is wooded with a stocked fishing lake as well as a huge swimming pool for families to take a dip in on hot summer days. During open season, the campground's several activities include a fishing derby, Bingo tournaments, Cinco De Mayo weekend, Bicycle parade, horseshoe, Texas Hold 'em tournament, and an 80's themed weekend. Go and visit during July and enjoy a steak and lobster dinner and an ice cream social.
Lodging types offered: R.V., tent, and rental cabin.
Amenities include: swimming pool, free wifi, dog park, water and electric, bathrooms with showers.
​Mystic KOA Campground - North Stonington
​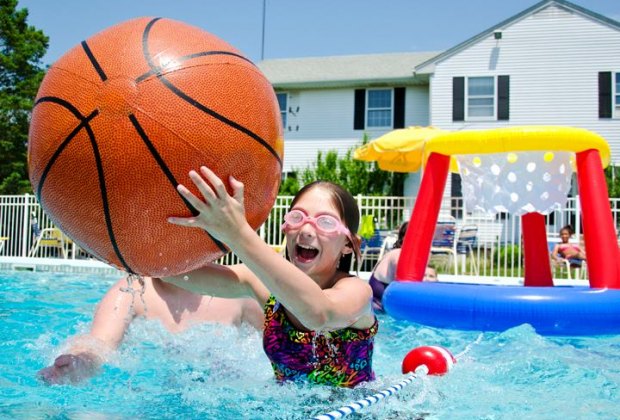 Image courtesy of Mystic KOA

This KOA is located on a historic site in Southeast Connecticut. It has a swimming pool, wifi, and even a mini-golf course on site. This KOA offers families Campfire Theatre where employees tell stories, roast s'mores, and entertain kids by the fire. They also have a playground and something called a "bouncing pillow" which is like a trampoline. Staff will tie-dye with your kids and even take them on a haywagon ride twice a week.
Lodging types offered: R.V., tent and cabin rental.
Amenities include: wifi, pool, playground, dog park, and bike rental.
Brialee Campground - Ashford
Located in the Quiet Corner, Brialee considers itself a real family oriented camping location. They have a packed weekend schedule starting in early April going all the way until October. Bring your kids to camp and enjoy events like the Marvel superhero scavenger hunt, Candyland weekend, or Winter Wonderland. Go to their website to see all their weekend events.
Lodging types offered: R.V., tent or rental cabin.
Amenities include: playground, mini golf, pond, snack shack, volleyball court.
Cozy Hills Campground - Bantam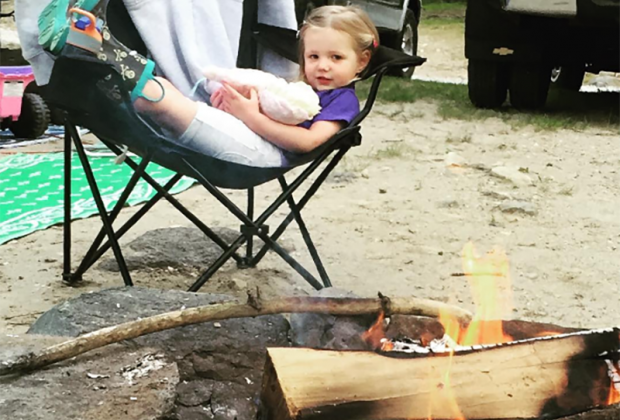 Photo by bethlehemtuz via Instagram

Open from April to October for family camping, Cozy Hills offers families bingo, crafts, and wagon rides every Friday morning. Come out and enjoy camping on Father's Day weekend, Carnival Weekend, or Pirate Weekend. Cozy Hills has a 12-acre pond for fishing and playing, a playground, and an indoor playground. If you're looking to get off campus for a little while, Action Wildlife is just twenty minutes away.
Lodging types offered: R.V. tent or rental cabin.
Amenities include: pool, wifi, basketball court, arcade, arts and crafts (free!), and lending library.
Wolf's Den Campground - East Haddam
Wolf's Den has several ponds, a mini golf course, horseshoes, and a swimming pool. Every summer, on different weekends, Wolf's Den sets up a huge water slide, bounce house, toilet seat horseshoes, and coconut bowling. They are open for camping from April to October. Kids will love the the fun outdoor games and swimming pool. Just a short drive away is Brownstone Exploration and Discovery Park and Gillette Castle.
Lodging types offered: Tent, rent an R.V. on site.
Amenities include: pool, wifi ($), pets welcome, softball field, recreation hall.
Nelson's Family Campground - East Hampton
A Central Connecticut campground with a lot to do. Located on a whopping 175 acres, Nelson's has been serving families since the 1960's. Bring your R.V. or rent one. Tent spaces are plentiful as well. Nelson's offers themed weekends such as Mad Scientist, Bingo Mania, and Happy Days (50's-60's theme). On site, your family can enjoy horseshoes, volleyball, soccer, a recreation hall, and an arcade. There is also a fishing pond and a swimming pool and pond.
Lodging types offered: tent, R.V. and rental R.V.
Amenities include: laundry room, wifi ($), hiking trail, and access to Lake Pocotoaug.
Odetah Camping Resort - Bozrah
Located on 500 acres, Odetah offers campers cabins, tent space, and, get this...yurts! They have a 32-acre lake, beach, and tennis court. Themed weekends include "Blast-off!", "Christmas in July," and "Superhero Celebration." There is on-site cafe and ice cream as well as a pool and jacuzzi. Regular events are run by the staff and include things like tug-o-war, hay-rides, and group scavenger hunts.
Lodging types offered: tent, R.V., cabin and yurt
Amenities: jacuzzi, pool, cafe, tennis court, social hall, ice cream, mini golf, playround
Hemlock Hill Cooperative Campground - Litchfield
Scenic wooded R.V. and tent sites are provided by Hemlock Hill. Large pool, whirlpool tub, playground, and tons of themed weekends. Your family can enjoy the open air pavilion and the grilling area or take in a game of ball on the basketball courts. Local to the campground are other fun things to do with kids as well such as Lime Rock Park, Bantam Cinema, or Action Wildlife.
Lodging types offered: pop-up, R.V. or tent.
Amenities include: swimming pool, basketball court, playground.
Nature's Campsites - Voluntown
​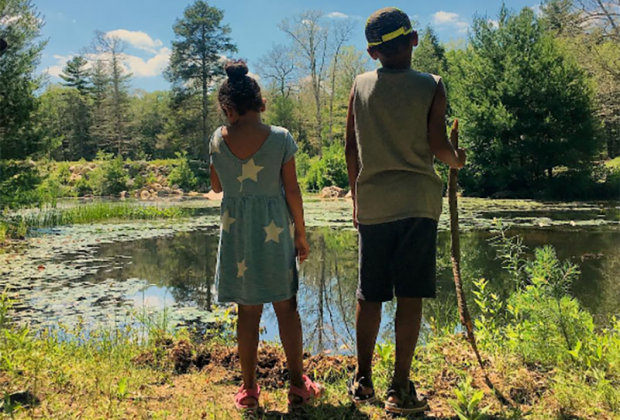 Photo by rozny via Instagram

​Located in Pachaug State Forest, Nature's Campsites is a large campground with many beautiful spots to park your tent ot R.V. Bring another family along and utilize Nature Campsite's group tent sites. There are plenty of places to fish, canoe, or swim. There is a playground, basketball court, zorb balls, campfires, paint ball, and swimming pool.
Lodging types available: tent, R.V., rental R.V. and cabin.
Amenities offered: wifi hotspots, pool, group games and dance parties.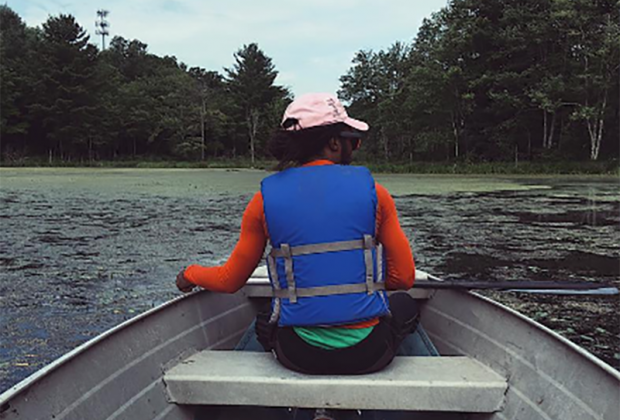 Photo by kevescaliente via Instagram
Cover Photo by jjriz21 via Instagram