< Event Calendar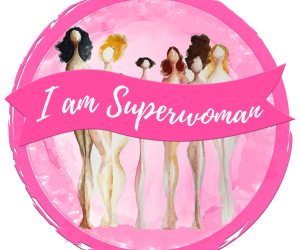 I Am Superwoman Mother's Appreciation Lunch
WE DO IT ALL:
We are mothers. We're the first up in the morning and usually the last to sleep. We are the "Jills of all trades". We are full time moms, the cooks, the cleans, the house managers, the on-call nurse, the therapist, and the mental coach. We sacrifice our security, desires and careers for these little beings. We understand that their little minds, little hearts, little spirits need love, nurturing, and attention. We are Superwomen; we are mothers... and we love it!
ABOUT IAS:
I Am Superwoman was formed by Precious Stone, seeing a need for more support within the mommy community. I Am Superwoman provides practical support and empowerment to local Mothers in the Fairfield and Westchester County. We've consistently grown since 2015, all thanks to the helping hands of some amazing volunteers, mothers, and the support from local and national companies which provide us the momentum that helps us implement unity, and empower the women that empower our next generation.
JOIN US:
We invite you and all the mothers that you know to come and join us for this year's annual I Am Superwoman Mother's Appreciation Lunch. Network with other mothers, enjoy lunch on us, and win great prizes from our sponsors. Press the link to purchase tickets. The first 50 attendees will receive a goodie bag worth over $100.
** INVITE MORE FOR A CHANCE TO WIN BIG: Invite a friend for the chance to be entered into a raffle to win a CRUISE FOR 2!! The more you invite, the more chances you have to win. Rules: No maximum entries, please have friend purchasing write your name in the notes section or at the door upon arrival.

Some of our wonderful sponsors:
Shea Moisture
Lululemon
Scrub Daddy
Hex Performance Detergent
Juelles Rocks
My Beauty Secret USA
Noelle Spa
Delmar Spa
Greenwich Medical Spa
Versailles Medical Spa
MeTime Skincare
LaRouche Skincare
CeraVe Skincare
Saraswati's Yoga Joint
Upper Deck Fitness
Bowlmor
Blackstones Restaurant
Kona Grill
Capital Grille
Pontas Taverna
Cantiki Taco Bar
Pinot Palette
iMed Center
Seaport Association
Wakeman Town Farm
Earthplace
Westchester Knicks
Meraki Salon
Jime's Nail & Spa
Scrub Daddy
... and many more!
This event is for mothers only. No babysitting provided.
Dress Code: Business Casual
For more information, visit our website: www.iamsuperwomanevent.com
I Am Superwoman was created to strengthen the personal development of women by enhancing self-love, promoting mental and physical health, and developing personal relationships.
Norwalk Library
1 Belden Ave Auditorium
Norwalk , CT 06850
** Event dates/times are subject to change. Please click through to the event website to verify.