10 Must-See Shows Coming to Philly this Winter
With winter weather upon us, parents may be scrambling to find some fun indoor activities to keep littles ones entertained and engaged. From museums to trampoline parks, Philly offers lots of fun ways to spend a chilly day! The city's arts scene also heats up as the temps cool down, with family-friendly musicals, sing-a-longs, and plays taking over local stages.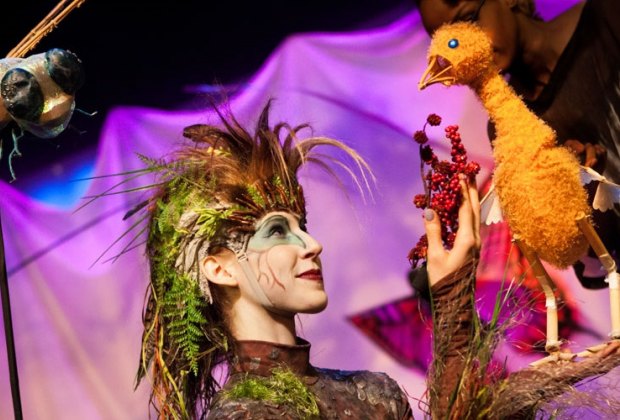 Photo courtesy of Kimmel Center
1. IBEX Puppetry: Ajijaack on Turtle Island- Philadelphia
The Kimmel Center
January 27, 2018
The culture of Cherokee Nations is celebrated in this eye-catching puppetry and song show, held at Kimmel's Perelman Theatre.
2. The Johnny Shortcake Show- Philadelphia
The Kimmel Center
January 27-28, 2018
Dance party! The Kimmel Center's SEI Innovation Studio presents Johnny Shortcake delighting audiences of all ages with soulful songs.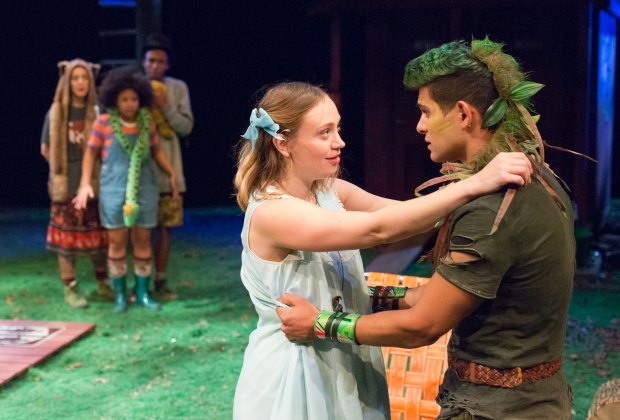 Photo by Mark Garvin
3. Peter Pan- Philadelphia
Arden Theatre
Now- January 28, 2018
Catch a new interpretation of the beloved musical at the Arden Theatre. Read our review before you go to see what you need to know about this show.
4. StinkyKids- Philadelphia
Walnut Street Theatre
February 3-11, 2018
This middle-school-focused musical comedy produced by Walnut Street Theatre teaches about the value of friendship.
The Cat in the Hat- Glenside
​Keswick Theatre
February 6, 2018
The classic Dr. Seuss tale comes to life on stage at Keswick Theatre in this creative comedy, best suited for K-4 kids.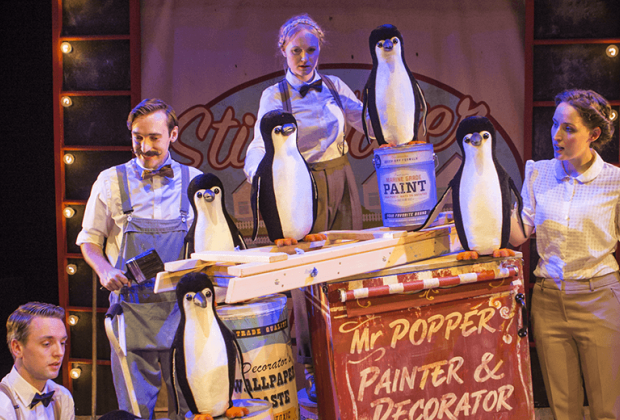 Photo courtesy of Kimmel Center
5. Mr. Popper's Penguins- Philadelphia
Merriam Theatre
February 10, 2018
Adorable, singing penguins take over the Merriam Theater Feb. 10 in this musical adaptation of the classic children's book.​
6. Masters of Illusion- Lancaster
American Music Theatre
February 10, 2018
Prepare to be amazed as American Music Theatre hosts the largest magical touring company in the world, complete with great escapes and grand illusions.
7. Marvel Universe Live- Philadelphia
Wells Fargo Center
February 16-19, 2018
Wolverine, Iron Man, Spider-Man, and all of your favorite Marvel superheroes invade Wells Fargo Center Feb. 16-19.
8. Shen Yun Performing Arts- Philadelphia
Merriam Theatre
February 24, 2018
Chinese culture takes center stage as internationally known Shen Yun performers demonstrate classic Chinese folk dance, set to breathtaking backdrops.
9. Bubble Guppies Live: Ready to Rock- Philadelphia
Merriam Theatre
March 17, 2018
The Merriam Theatre goes under the sea March 17, when Nickelodeon's Bubble Guppies take the stage for a music-filled adventure!
10. Charlotte's Web- Glenside
Keswick Theatre
March 21, 2018
Charlotte, Wilbur, and all their friends offer lots of laughs and some valuable lessons March 21 at Keswick Theatre.