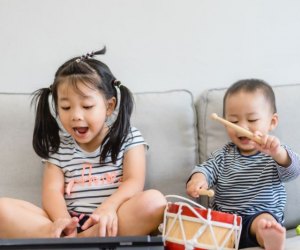 Start your children's language journey with Tribeca Language, an NYC-based language center offering live, interactive classes for children. Spanish, French, Hindi, Italian, and Mandarin classes are taught by native, highly-experienced instructors who make learning a new language a fun and positive experience for little ones. Online classes are available.
Toddlers and preschoolers can enjoy tri-weekly 30-minute language discovery sessions, including story-telling and/or sing-alongs and some new language concepts (numbers, introductions, colors, animals, food, etc.).
Children ages 5 to 8 can enjoy entertaining bi-weekly 45-minute sessions during which they learn through games and engaging activities and start speaking the language from the first session. 
Children 8 to 11 can get the perfect summer camp alternative with a bi-weekly 2-hour session filled with exciting activities and games.
Catered private lessons are available for 11 languages.
Reviews