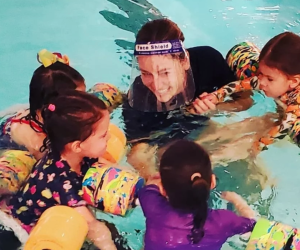 Welcome from Penguin City Swim! Penguin City Swim is one of Manhattan's top-rated swim schools, best known for its experienced, professional instructors and its small class sizes. The Penguin City Swim program caters to children and adults of all ages.​
Penguin City Swim covers all aspects of swimming—always focusing on safety in and around the water.​ Instructors teach the fundamentals and coach dedicated swimmers to a level where they are able to join a swim team, become a certified lifeguard, and/or become a certified swim instructor.  ​
Penguin City Swim accepts students of all ages and abilities, and it is now introducing sessions for masters swimmers.
See you at the pool!​
---
New York Sports Club - Pool
Reviews