How to Host a Great Kids' Party in a Small Apartment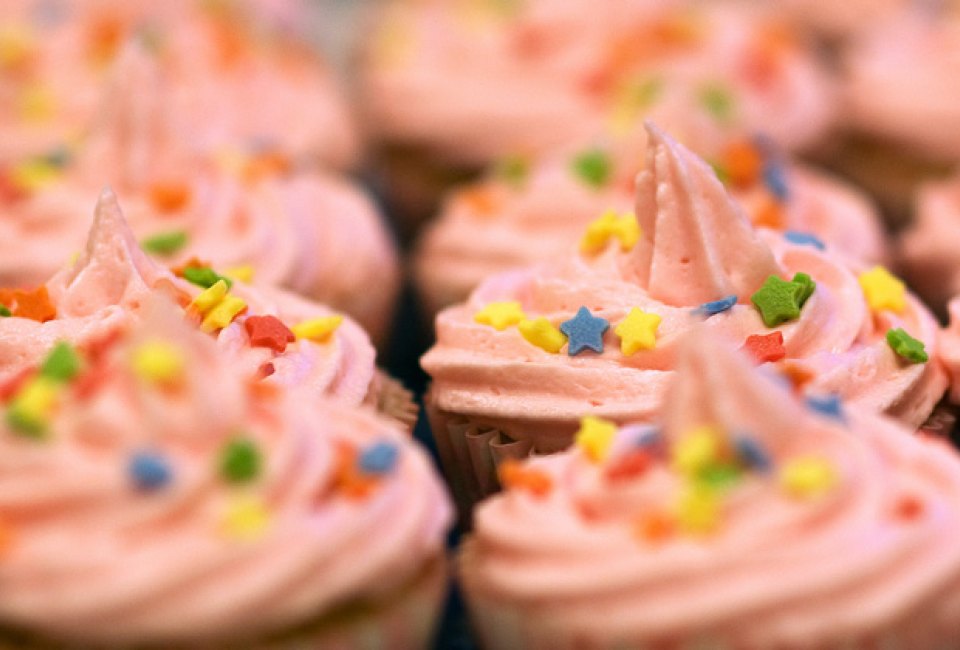 1/29/15
- By
Amy S.
My daughter had just turned two, and naturally we wanted to do something special to celebrate. But when I started to research venues to rent, I realized that we were looking at $300-plus for a few hours of toddlers smashing frosting into things--and that was just to rent the space! I couldn't justify the expense, especially her young age.
But how could we have a party at home in our teeny, tiny 1.5 bedroom apartment? Well, we found out and we've lived to tell the very successful tale. Here are 10 simple rules to follow when you want to host a budget birthday in a small space.
1. Keep the guest list small
I heeded the advice I always get about taking the age my child's turning and adding one. I invited three little girls and their moms (no room for dads even. Sorry, guys!). There were enough people to make it feel like a celebration, but not so many that the birthday girl got overwhelmed.
I admit, it can be difficult and potentially awkward to leave so many friends and neighbors off the list, but families living in the city totally understand. If you've got relatives in town, plan a separate bash for the grownups. Keeping the guest list small also keeps your food and favor costs down.
2. Pick a simple theme
Choosing a theme that appeals to your kid's interests simplifies planning. My little one is super-obsessed with playing tea party lately, so we went with that. That activity also informed the menu and provided an excuse for the girls to wear fancy dresses (as if they needed one). Since my daughter was most excited about hanging out with her friends, eating cake and getting gifts, I didn't spend any money on paraphernalia, I just used what we already had.
3. Send invites by email
Save yourself the cost and trouble of paper invitations (and help spare a tree in the process) by emailing the details. You can use evite.com. For my daughter's party, I just scanned an illustration from a children's book she likes and sent it to our short list.
4. Make your own decorations
A small space may require a creative transformation. Homemade decorations save money and lend a homey, festive feel. Crafting them is also a great way to get the birthday kid involved. As we collaborated on a bunch of little drawings (which I then strung on a garland) and fashioned simple paper bunting out of origami paper triangles, she became really excited about the upcoming bash. It couldn't have been easier and we made everything out of supplies we had around the house.


5. Keep the menu small
For budget reasons, we opted not to provide a full meal (is there such a thing for toddlers, anyway?). I made everything myself, with the help of my daughter (she loved being involved). Since it was a tea party, we had chamomile and hot chocolate, finger sandwiches, scones and cookies. Instead of a cake, I made cupcakes. And voila: More than enough for everyone, but not too much for our tiny kitchen table. Honestly, the kids probably would have been happy with just cookies and cupcakes.


6. Keep the favors simple
Does anyone like those goody bags jam-packed with plastic crap? (We can hear you screaming, "No!" from here.) Instead, we gave every guest a small, identical toy. Ikea has some cute stuffed animals that only cost a couple of dollars.
7. Think about the timing
A mid-afternoon start time means you don't have to provide a full meal, and two hours is plenty of partying for little ones. Feel free to specify an ending time on your invitation, and then gently encourage people to go by handing out favors. After two hours of toddlers you'll be ready to reclaim your (tiny) castle.


ON THE BIG DAY:
8. Set up play stations
Little kids have short attention spans. Make sure there are at least two different places that are OK (and fun) for playing. We set up the living room with an art project and music, but initially everyone gravitated toward the kitchen where the food was. Later, all the girls climbed into my daughter's tiny toddler bed and giggled over a pile of stuffed animals.
9. Clear the playing field
We hid all the toys that my daughter has trouble sharing and stocked the living room with a big roll of paper, some new crayons and plenty of stickers. If you have rooms you want to keep off-limits (lucky you with multiple rooms!), just close the doors and warn the guests.


10. Let kids be kids

In preparation for the party, I read up on all sorts of games and activities, but the food, crayons and paper were all I needed. The girls entertained each other, inhaled their pink cupcakes and bounced around. In the end, my two-year-old was overjoyed with her small, super-simple party, and I came away convinced that a Chuck E. Cheese's-type bash would have been way too much for her (and our budget). Take advantage of these years before the elaborate party requests inevitably start coming in!
For additional party ideas for all ages and interests, check out our Party Guide.
Top photo by Stuart Webster via Flickr.
This post originally published in March 2012.
Click Here to Sign Up!
i