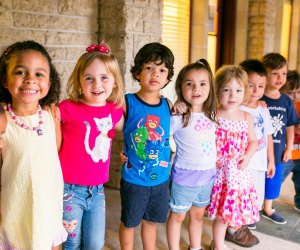 Crossing Borders International Camps
Crossing Borders' language immersion summer camp is designed for kiddos ages 4-7 of all levels of fluency. Instructors work with hands-on activities on the target language to make the immersion process super fun. Kids are introduced to their second language with a morning routine that includes songs, games, and vocabulary. If your child has never been immersed before, don't worry—the amazing teachers work with different levels of fluency in the same classroom all year.
Fun Fridays make camp even more fun with splash days, movie days, cooking days, and more activities.
The minimum requirement for summer camp is two consecutive weeks. Call for more information.
---
Crossing Borders International Preschool & Camps
Reviews