Online Robotics Camp
Young Gates - Kids Online Personalized Classes

Artificial Intelligence with Scratch Online Camp
Young Gates - Kids Online Personalized Classes

Spark Math: Free Trial Class
Virtual
Sign up for our free newsletters.
Austin Family Travel Guide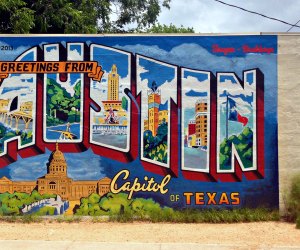 10/16/19
- By
From the Austin Aquarium to Austin BBQ, there are plenty of fun things to do in Austin. It's a kid haven! Find the best activities for families in Austin with our family travel guide. Visit the Austin aquarium where you can feed a llama or see the peacocks flaunt their plumes at the nature preserve at Mayfield Park. For older kids, there's Pinballz Arcade, Playland Skate Center, Blazer Tag Adventure Center. These highlights are just a taste of the city... there's so much to do in Austin for kids and family!
30 Things To Do in Austin, TX with Kids
More Texas Trips for Families