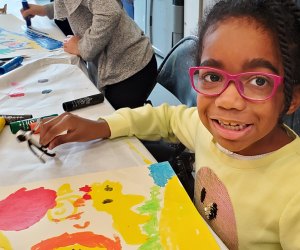 Montclair Art Museum SummerART Camps
Montclair Art Museum's award-winning SummerART camps for kids and classes for teens are back. The high-quality, engaging, personal experiences you know and love at MAM will now take place online with your favorite MAM educators.
Camps for ages 6-12 in the mornings and afternoons include Mythological Creatures, Adventures in Time Travel, Digital Media, Fashion Illustration, and Painting Studio.
Classes for young teens ages 12-15 include Oil & Acrylic Painting, Drawing, Fine Arts Intensive, and Graphic Design.
Reviews