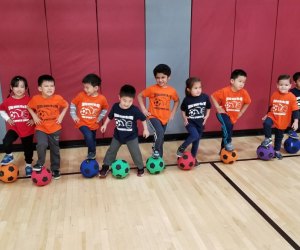 Commonpoint Queens is a social services organization that meets the diverse and evolving needs in Queens. It provides early childhood programs, summer camp, senior services, mental health resources, support during crisis, wellness, and everything in between.
The Central Queens location, formerly known as the Central Queens Y, has been a staple in Forest Hills for decades, helping the best swimmers and athletes learn and develop their skills in a nurturing competitive environment. Offerings include:
Infant/Toddler: Pre-nursery classes (without parents), Mommy & Me, music and craft programs (with adult), gymnastics.
Swim: Private/group lessons, classes for children as young as 7 months, American Red Cross program, lifeguard training, competitive/non-competitive teams.
Youth Sports: Gymnastics, basketball, soccer and baseball clinics, basketball leagues.
Dance: Pre-ballet, ballet, hip-hop, Zumba.
---
Commonpoint Queens
---
Bayside High School
Reviews