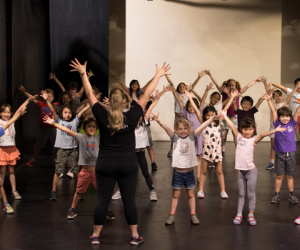 TADA! Youth Theater Summer Camps
Gotta sing! Gotta dance! Gotta act! Spend your summer at TADA! Create and perform a brand new musical every week, all summer long. TADA! Youth Theater is excited to be back in person with its popular week-long musical theater summer camps for ages 5 - 12.
Every week, students:
● Engage in musical theater training
● Create, rehearse and perform an original mini musical
● Explore their interests and indentity
● Share their voice and be heard
● Make connections with new friends
On the last day of camp, friends and family are invited to attend the debut of your child's original mini-musical.
Limited spots available.  All of our classes take place in-person and culminate in a final sharing for an invited audience.  
For more info or to register for Summer Camps, visit the website.
Reviews