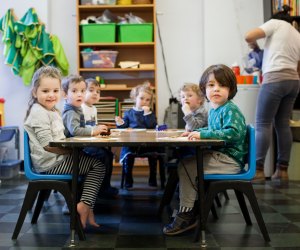 Families First - Practically Preschool
Families First's Practically Preschool is the perfect, affordable bridge to preschool and pre-K for children ages 12 months to 3.5 years. Practically Preschool introduces toddlers and nursery school-age children to their first school experience, and classes are designed using an enriching playgroup approach with STEM activities, arts and crafts, and music at the core. The small class sizes (6-8 maximum) mean kids get individual attention, and the excellent teachers offer a nurturing environment full of guidance, encouragement, and support. Contact Families First for more information at info@familiesfirstbrooklyn.org or 718-237-1862, or visit the website. 
Families First, a non-profit organization created by parents for parents, has been serving Brooklyn families for nearly 40 years.
Reviews