Best Museum Exhibits for NYC Kids Winter 2015: 6 New Installations for Families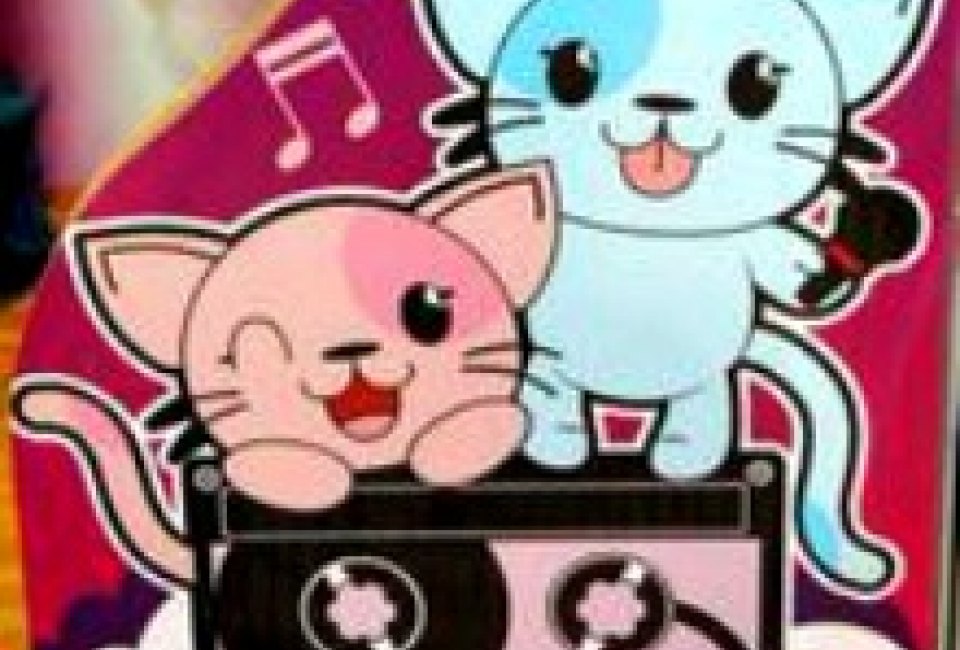 1/12/15
- By
Stephanie Ogozalek
We love taking the kids to NYC's world-class museums at any time of year. But in the dead of winter, a trip to explore awesome and often interactive installations makes for a fun way to keep warm and toasty while still getting out and about.

We've rounded up six exhibits that are worth checking out with your family this season. From a retrospective of groundbreaking rock icon Björk to a kid-centric introduction to the wonders of Japan to an interactive installation about the way things move, here are the best new museum exhibits to explore this winter with kids in New York City.
Hello from Japan! – Upper West Side
Children's Museum of Manhattan, 212 West 83rd Street between Amsterdam Avenue and Broadway
On view Friday, January 16-Sunday, May 17
Free with admission: $11
The tot spot's new interactive exhibit juxtaposes Tokyo's hyper cuteness with its serene tranquility. On the urban kawaii (translation: cute) side, kids can check out the colorful styles on a Harajuku district street, sing karaoke, pose for a pic in the photo booth, explore the nation's cuisine and create an adorable mascot. Then cross the bridge into a Shinto shrine park to build a bridge, commune with nature, learn about kami (spirits) and try the wishing tree. In conjunction with the exhibit, CMOM is hosting lots of interactive programming, including an opening weekend family festival, plus special events themed around anime and manga, food and Children's Day.

Pixelated: Sum of its Pieces – Hudson Square
Children's Museum of the Arts, 103 Charlton Street between Hudson and Greenwich Streets
On view Thursday, January 22-Sunday, May 3
Free with admission: $11
Learn to look at things in multiple ways at this eye-popping exhibit. Each of the eight works on display appear differently depending on your perspective, and kids are able to see how millions of tiny pixels can make one image. As always, CMA is offering thematically related art workshops in conjunction with the exhibition so check the calendar for details.

Lincoln Speaks: Words That Transformed a Nation – Murray Hill
The Morgan Library & Museum, 225 Madison Avenue between 36th and 37th Streets
On view Friday, January 23-Sunday, June 7
Free with admission: $18 for adults, $12 for children ages 13-16, free under age 13
Older tweens and teens should appreciate this celebration of President Abraham Lincoln's eloquent speeches and writings. Letters, portrait books and more written ephemera will be on display, along with the Emancipation Proclamation and the Gettysburg Address. If you want to check out the exhibit with younger kids, visit during the Spring Family Fair on Sunday, May 3 when there will be thematically related performances and activities. The museum's weekly Sunday Storytime in Mr. Morgan's Library will also focus on Honest Abe while the exhibition is on view.

From Here to There – Crown Heights
Brooklyn Children's Museum, 145 Brooklyn Avenue at St. Marks Avenue
On view Friday, February 6-Sunday, May 10
Free with admission: $9
Learn about the principles of motion including gravity and friction through 12 hands-on stations. The exhibit is divided into three areas where kids can discover how objects move across land, sea and through the air. The ball pit is sure to be a hit with tots while school-age children should enjoy experimenting with ropes and pulleys.

Björk – Midtown West
Museum of Modern Art, 11 West 53 Street between Fifth and Sixth Avenues
On view Sunday, March 8-Sunday, June 7
Free with admission: $25 for adults, free for children under age 17
Though not aimed at children, you're never too young to appreciate the wondrous work of Icelandic icon Björk. Learn about her groundbreaking multimedia career by exploring her music, films, photos, instruments, objects, costumes and performances, including a brand-new, immersive film and music experience. While there, don't miss MoMA's excellent Henri Matisse: The Cut-Outs exhibit, which remains on view through Tuesday, February 10.

Grizzly Bears at the Central Park Zoo – Central Park
Central Park Zoo, enter at 65th Street and Fifth Avenue
Permanent exhibit
Free with General Admission: $12 for adults, $7 for children ages 3-12
Okay, we admit we're cheating a bit by including this one, since it's outside and not indoors. But we couldn't overlook these adorable rescued grizzlies who've found a permanent home at the Central Park Zoo. Drop by to say hello to Betty and Veronica, who reside in the former polar bear habitat, which has been remodeled for their comfort.
Looking to save money? Check out our list of free museum hours to find out when you can visit some of these institutions at no cost.
Find out about other great kid-friendly exhibits in our Museum Guide.