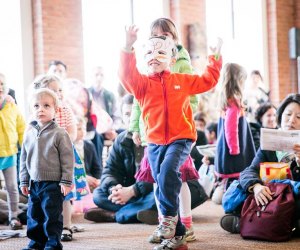 Presidents Day Weekend Things to Do in Washington, DC: Dinos, Theater, Disney on Ice
It's Presidents Day weekend in Washington, DC, and who could fault kids for their enthusiasm. Ahead of a week off from school, families in DC have three days of great things to do, including nature and Star Wars fun, children's theater, library learning, and more.
Little historians can celebrate the nation's first president at his home in Mount Vernon and enjoy a FREE day of presidential fun at the National Portrait Gallery toddler book club, How cool is that?
Whatever you do this weekend, know that your friends at Mommy Poppins DC will be with you throughout 2020 with updates on the best family happenings in the capital area. Check our events calendar for the most up-to-date events in DC and beyond, and remember to sign up for our FREE newsletters to receive posts such as this right to your inbox.