Labor Day Weekend: Wrap Summer Up at 5 NY Fairs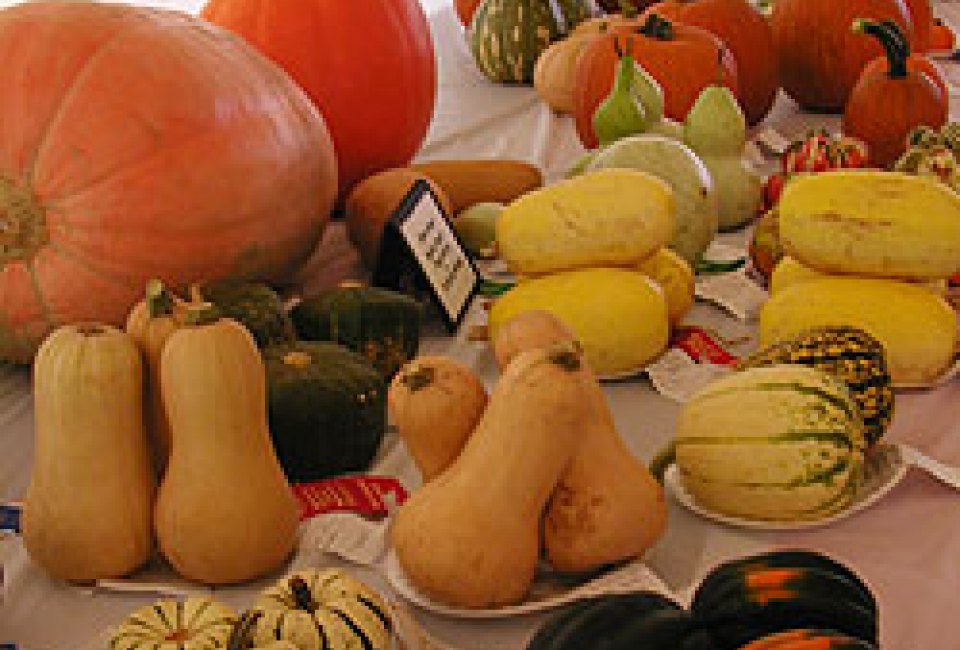 8/28/07
- By
Anna Fader
Labor Day Weekend is the last weekend of the summer for NYC kids. Time for one last fling with fun. One last chance to lose yourself to the joys of summer. Labor Day Weekend is also the time for The Fair. Just a short drive from NYC families can find themselves in 4H country. State and county fairs boast agricultural exhibits where farm kids compete for the best rabbits, chickens, goats, pigs, cows, crafts and more. It's a wonderful view into a completely different type of childhood experience, not to mention a great big petting zoo. After the jump, a run-down of the state, county and other fairs in the area this weekend. Plus find out how any NYC child can participate in the county fair experience right here in NYC.
Columbia County Fair
With loads of midway games and rides, 150 exhibits, blue ribbon livestock competitions, craft demonstrations, flower & garden exhibits, tractor pulls, demolition derby, and multiple stages, the Columbia County Fair is the real deal. Just two and a half hours north of NYC, in Chatham, NY, families will be able to experience a little bit of real farm country culture. You'll put in a full day of kiddie rides and animal ogling, but be sure to stop at the 4H booth for home made ice cream and milk shakes from the cows you were just petting in the dairy exhibits. August 29 - September 3
Schaghticoke Fair
The Schaghticoke (say that three times fast) Fair is the 3rd Oldest Fair in New York State In it's 188th year, it is a family fair with hands on participation at its exhibits. It's a bit further north, at the base of the Adirondacks, but will definitely be an experience that you and your family will remember. August 29 - September 3
NY State Fair
The
NY State Fair
is going on in Syracuse New York from now until Labor Day. It's too far for a day trip, but if you are heading in that direction you might want to make a detour for he Big Kahuna. Now to Labor Day
Green Corn Festival
For a different type of agricultural experience, head to the Green Corn Festival at the Hudson Valley's Philipsburg Manor. Going to a State or County Fair may feel a little retro to NYC families, but at this working historic farm, kids will experience first hand, what life was like over 200 years ago in New York. The Green Corn Festival will explore the history and culture of the area's Native American residents. Kids and adults can enjoy folk tales, song, and storytelling, and a participatory presentation of traditional Native American dance, plus open-hearth cooking demonstrations, games, live music, and hands-on craft activities for children. September 1 to 3
New York Renaissance Faire
Step a little further back into history at the New York Renaissance Faire. What kid won't love the jousting, juggling, magicians, and other entertainment and shoppes filling 35 acres. Now to September 23
Queens County Fair Want to find all the goodness of the County Fair right here in NYC? Look no further than the Queens County Farm Museum, NYC's own working farm. The Queens County Fair is a traditional county fair with blue ribbon competitions in livestock, produce, home crafts, arts and crafts, and more. Enjoy the Amazing Maize Maze, pie-eating and corn-husking contests, pig racing, make-your-own-scarecrow, hayrides, petting zoo, carnival rides, and midway.
The best part is you can enter blue ribbon competitions in Arts, Crafts, Vegetables, Baking, Canning, Floral Arrangements. And kids can enter for Junior Arts and Crafts. It's all the fun of the country farm life without ever having to get up to milk the cows. September 15 and 16

Sign up for our free
newsletters.
Mommy Poppins is a family activity website that helps people find things to do with kids.
©
2023
MommyPoppins. All Rights Reserved.
mp-prod4-v4.32.99
Click Here to Sign Up!
i