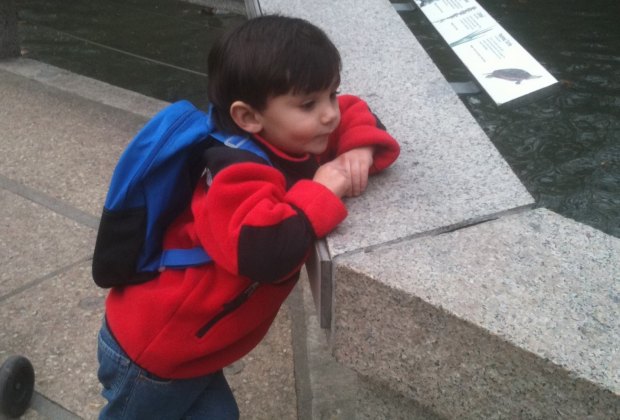 How to read your way to a classic NYC kid
There's an undeniable charm to the idea of the classic NYC kid. Precocious, worldly, outspoken and feisty; whether you're just visiting NYC with a child or raising your own specimen, you can enjoy imagining your child as one of these feisty tots. There are a host of books that will set the stage and act as a primer for aspiring Eloises and children will enjoy reading about the familiar places and connecting their lives with the ones in the book. For younger children
Eloise
is an obvious place to start and an outing for
tea at the Plaza
is a perfect accompaniment to the book. After tea, walk into Central Park and visit the
Central Park Zoo
as depicted in
One Sunday Morning
. Take time to listen to the chimes of the
Delacorte Clock
ring out favorite children's rhymes. Other classic NYC kid activities include a ride on the
carousel
or sailing a boat in the
conservatory water
. Whatever you do, don't rush. To be a true classic NYC kid is to live in your own precious world that you own as depicted in
The House on East 88th Street
. NYC runs around you. You never run around it. To that end perhaps a slow
carriage ride
around central park would be nice. For older kids
Harriet the Spy
,
Superfudge
,
The Cricket in Times Square
, and
Stuart Little
all romanticize NYC childhoods in a way sure to charm young readers. An outing to
Serendipity
for frozen hot chocolate and a trip over the
Roosevelt Island Tram
should recreate the magic of being a kid in NYC for them in real life. What do you think is magical or special about raising kids in NYC?
Leave a response.