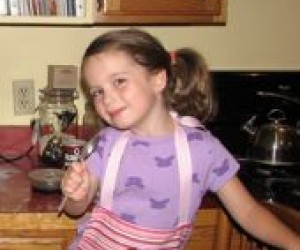 Granny Poppins Holiday Recipes
When my children were very young I had a wonderful neighbor who became a dear friend. They were of Italian heritage and had similar aged children. We shared holidays with each other for years. We went to their house to trim the tree, hang the Advent Calendar, bake Christmas cookies and eat a 7 fish dinner Christmas Eve and they came to our house to light the menorah, eat latkes and open presents. These memories have always stayed with my family though eventually they moved and life took us in separate directions. Mrs. D passed away this year so I wrote to her husband asking him for her Christmas cookie recipes. Now I will share them with you. Mrs D's Traditional Italian Christmas Cookie Recipes:
CHRISTMAS NUT THINS
Ingredients
1 Cup of butter or margarine softened
1 Cup of sugar
2 eggs well beaten
1 1/2 cups flour
1/2 tsp salt
1 Cup chopped pecans
1 tsp vanilla
Pecan halves
Combine butter & sugar.
Cream until fluffy
Add eggs beat well
Add flour & salt and mix until smooth
Stir in chopped pecans and vanilla
Mix until incorporated
Drop by 1/2 tsp on a greased cookie, sheet about 2 inches apart
Place a 1/2 pecan on top of each cookie
Bake at 375 for about 8 minutes or until lightly brown. Makes about 6 dozen.
PIGNOLE (PINE NUT) COOKIES
1/2 Cup granulated sugar
1/2 Cup confectioner's sugar
1/2 Cup flour
1/8 tsp Salt
1 Can almond paste (8 oz)
2 Egg Whites, slightly beaten
1 Jar Italian pignoles (pine nuts)
Heat oven to 300 degrees
Lightly grease 2 large cookie sheets.
Shift sugars with flour.
Set aside.
In a medium bowl, break up almond paste with a wooden spoon
Add egg whites and beat until well blended & fairly smooth.
Stir in flour mixture until blended.
Making cookies:
Wet hands and roll dough into 1-inch balls.
Roll balls in nuts and place on cookie sheet with about 2 inches separating each cookie.
Slightly press cookies just to shape a little.
Bake 20 to 25 minutes
Cool on wire rack
Sprinkle with confectioner's sugar
Find other holiday ideas in our Holiday Guide, and gift ideas in our NYC Shopping Local Gift Guide.