Mommywise: The NYC Mom Who Helped Sleep Train My Family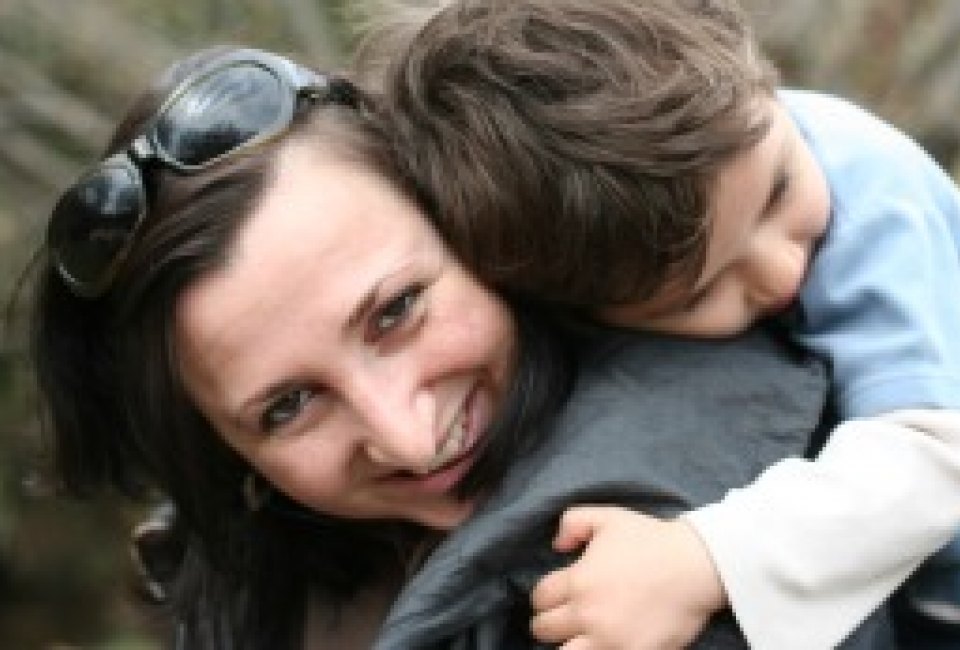 8/21/11
- By
Amy S.
Sleep-training books are all well and good, but sometimes a sleep-deprived parent needs an actual person to swoop in and save the day. Natalie Nevares, founder of the of family-coaching service Mommywise, did that for my family.
When I initially called Natalie, I was planning on writing a post rounding up multiple sleep-training specialists in New York City. However, Natalie alleviated my family's sleeping issues so easily and quickly, I didn't feel right recommending anyone else. Plus, she travels, so no matter where you are in the five boroughs, she'll bring her skills to you.
When Natalie had her first child, she struggled with postpartum depression and breastfeeding problems. She felt overwhelmed and under-supported, and she wasn't enjoying being a mom. Once she found her way, she was inspired to start Mommywise in 2009, so she could help New York City families deal with tricky new-parent issues.
Due to demand, her specialty has become Intuitive Sleep Training. She doesn't buy into any particular theories or schools. Instead, she seeks to address every family's individual needs. Through a detailed questionnaire, telephone conversations and home visits, she determines whether a family is ready for sleep training, what kind of training they'll be comfortable with and how to solve their specific sleep problems. According to Natalie, New York City families have some unique sleep issues, usually related to small apartments. So sometimes after a home visit, she'll suggest ways a family can rearrange the space so everyone can sleep better.
When I asked her what sleep-training mistakes most new parents make, she replied simply, "There are no mistakes." But she did admit that new parents often fall into problematic routines, like always nursing a child to sleep or encouraging stroller naps. She also said families with colicky or difficult babies suffer from something akin to PTSD: They're so sleep-deprived they're willing to do anything to get baby to sleep!
Talking to Natalie is a little bit like being in therapy. As soon as I started chatting about my own kids and their sleep issues, it became clear that my biggest concern wasn't sleep-training my newborn. (And I thought that was why I had called her.) Instead, I realized I needed to deal with my two-year-old's vehement nap refusals.
Natalie, who is amazingly calm and empathetic, identified our problem within seconds. "Sounds to me like your daughter's starting to phase out her nap," she said. While this may sound obvious to an outsider, it came as a surprise (and ultimately a relief) to me. Natalie promised that after a few napless days, bedtime would become easier for both of my kids. She even gave me tips on how to shorten our zillion-hour bedtime routine, and how to get my daughter to fall asleep on her own.
Natalie's advice was as practical ("Take it one day at a time") as it was encouraging. She even told me, "I give you to permission to do whatever works for you." Hearing this from a friendly stranger made me realize how much guilt I'd been harboring over my children's sleep (or lack thereof). I kept worrying that I needed to sleep train my baby in order to avoid future problems. I felt like I was doing something wrong. Natalie helped me to let go of all that in a few minutes over the phone.
What struck me most about Natalie was how undogmatic she was, which is rare in the scary, judgmental parenting world. And guess what: After a few days of not forcing naps, my daughter started going to bed earlier and easier. Some days she even sleeps in until 7am! So now everyone in my family sleeps better, which is Natalie's ultimate goal.

Natalie offers customized private coaching programs, which include in-home consultations, constant feedback, progress calls and email access. She'll travel anywhere in the city, and since she uses Skype, she even works with out-of-town families. Sound steep? Natalie offers a free first-time 30-minute call if you're on the fence, and she'll also email you healthy sleep tips at no cost. Who knows: She may be able to clear up your problems as quickly as mine, in just one call.

To make an appointment, call Natalie Nevares at 917-660-4365 or visit Mommywise.com.

Read other posts that are all about babies.

Sign up for our free
newsletters.
Mommy Poppins is a family activity website that helps people find things to do with kids.
©
2023
MommyPoppins. All Rights Reserved.
mp-prod4-v4.32.99
Click Here to Sign Up!
i