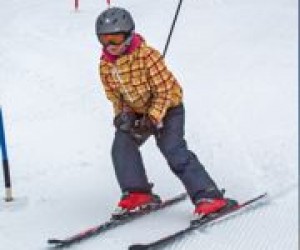 Ski All Over PA: Deals and Details of the Pennsylvania Ski Areas Association
Whether you jump the moguls like an Olympiad or hang on for dear life traversing the bunny hill, 'tis the season for all things skiing, and Pennsylvania just happens to be an entire state of amazing resorts. We love to let you know about cool stuff, and the incredible travel and winter recreation opportunities of the 21 sports areas in the Pennsylvania Ski Areas Association (PSAA) fit the bill; from a special program that lets 4th and 5th graders ski for free with their parents, to midweek skiing deals, read on to find out about all the locations and opportunities in the Keystone State!
If you're not aware of the Pennsylvania Ski Areas Association, here's your education: a non-profit association created to promote and serve the Pennsylvania Ski Industry, the PSAA encompasses 21 separate ski resorts (see a list of participating resorts below). PSAA works to encourage participation and enjoyment of skiing, snowboarding, tubing, and cross country skiing and as Linda Irvin, Director of the PSAA says, "Our goal is to make skiing and snowboarding affordable and accessible for anyone."
PSAA's most popular (and most financially beneficial) deal is the 4th/5th Grade Program. Lucky 4th and 5th graders with skiing parents can obtain a PSAA's Snowpass, entitling them to FREE skiing and boarding for the entire winter. You read that right: over 64 days of free snow fun and the opportunity to enjoy as many of Pennsylvania's resorts as possible with your family. And for those of us who are not 10 years old but still want affordable skiing/snowboarding? Apply for a $5 off midweek coupon or sign up for the email list to find out about even more deals.
Sounds so good that you're already planning your trip? Here is a very brief sampling of some of the participating ski resorts, for your perusing pleasure. For a full list of all 21 resorts in the PSAA, go here.
Alpine Mountain, Analomink
Skiing and snow tubing in the Pocono Mountains, with 21 trails/runs, the longest at 4,000 feet. For more info, call 570-595-2150.
Bear Creek Mountain Resort, Macungie
Ski, night ski, tube or board in Berks County on 21 trains/runs; relax in a spa or vacation at the resort hotel. For more info, call 866-SKI-AT-BC.
Big Boulder, Blakeslee
Ski from the 2,000 foot summit of Jack Frost Mountain down 15 different slopes; snowboarding and tubing also available. For more info, call 570-443-8425.
Blue Mountain, Palmerton
39 trains (the most in the state), 21 slides for tubing, and just over an hour drive from most NJ locations. What's not to love? For more information, call 610-826-7700.
Camelback Mountain Resort, Tannersville
Voted the #1 Favorite Winter Resort by Snow East Magazine 4 years running, Camelback boasts 34 trails, 16 lifts and 7 eateries, not to mention the 42 snowtubing lanes and an exceptionally fun Mountain Coaster. For more info, call 570-629-1661.
Roundtop Mountain Resort, Lewisberry
A smaller venue, but their Learn To Ski and Snowboard Program was recently named the best in the country by the National Ski Areas Association. For more info, call 717-432-9631.
Ski Big Bear, Lackawaxen
Located just two gas-friendly hours from New York City, Big Bear has 18 trails and a brand-new lodge, the Masthope. For more info, call 570-685-1400.
This post was sponsored by the Pennsylvania Ski Areas Association.