Easy Handmade Thumbprint Holiday Cards Kids Craft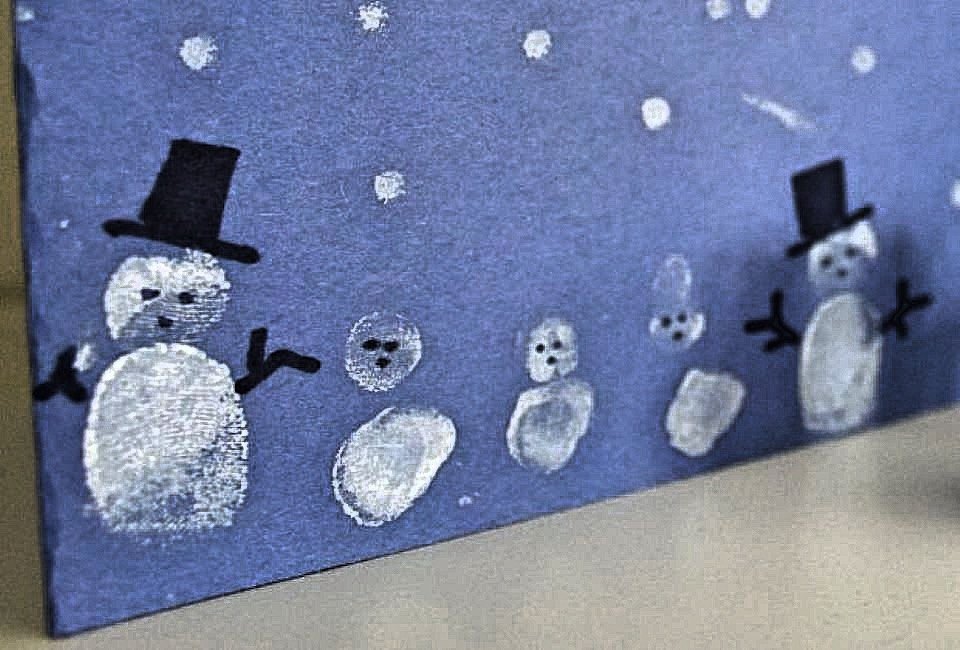 12/9/14
- By
Ally Noel
Why does such a seemingly simple thing as a holiday card become so fraught? These adorable homemade holiday cards are the perfect solution. You don't need a professional family photo or much more than a cotton swab, white ink, and your thumbs to make a unique snowman holiday card each member of the family, no matter how small, can literally put his or her stamp on.
Start with dark blue or black cardstock or construction paper folded in half for your cards, a white ink pad or a little bit of paint, and a cotton swab.
1. Use each family member's thumbprint to create a snowman.
2. With a thin marker add details such as facial expressions, clothing, and accessories.
3. Add snow by daubing the tip of a cotton swab into the ink pad and stamping on your card to create a winter wonderland.
Your personalized thumbprint snowmen cards will surely melt hearts.
Show us what you make. Share it on Facebook, Twitter or Instagram and tag @mommypoppins so we can see your creations too!
Find more fun things to do in Boredom Busters Activities Guide.

Sign up for our free
newsletters.
Mommy Poppins is a family activity website that helps people find things to do with kids.
©
2023
MommyPoppins. All Rights Reserved.
mp-prod4-v4.32.99
We use cookies and other data collection technologies to provide the best experience for our customers.
Learn More