Best Candy Shops To Visit Around Houston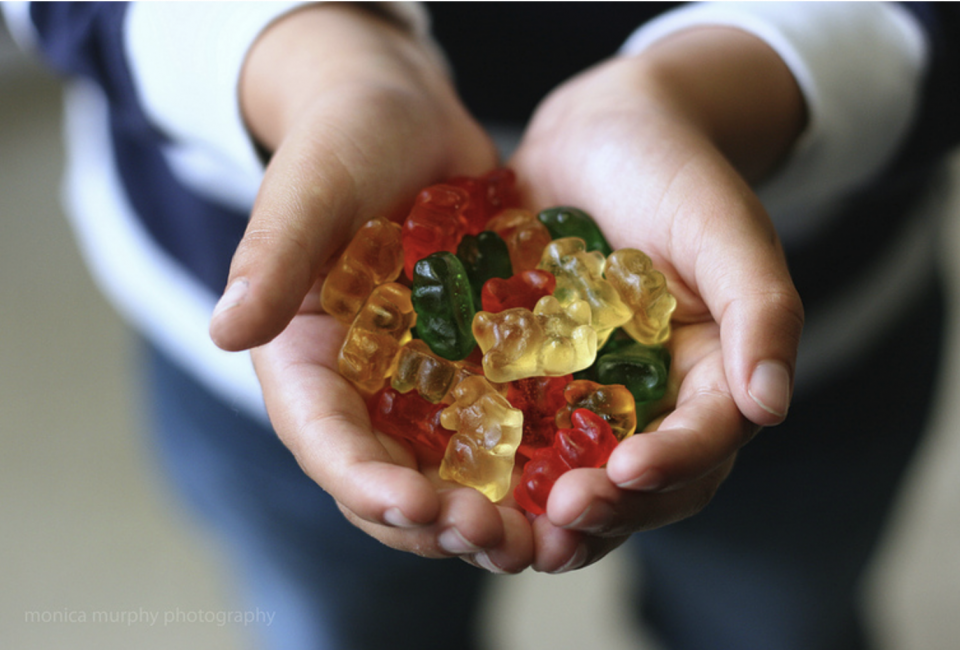 1/15/18
- By
Shary G-P
When it comes to eating out in Houston, the city isn't short of amazing options, from delicious Tex-Mex to finger-licking barbeque. And then there's dessert. If the kids aren't in an ice cream kind of mood, good old-fashioned candy can do the trick. From the classics to the trendy sweet treats, this list will surely satisfy anyone's sugary obsession.
Candylicious - Montrose
1837 W Alabama St, Houston
713-529-6500
If you are looking for any specific type of candy, you will probably find it here. Here you will find anything from gummies (in every flavor imaginable) to rock candy, lollipops, saltwater taffy and so much more.
RELATED: Restaurants Where Kids Eat Free in Houston
Treats of Mexico - East Downtown
724 Telephone Road, Houston
713-737-5958
Not only does this candy shop have lots of traditional Mexican candy, but they also offer ice-cold treats like shaved ice, ice cream and frozen yogurt, perfect for those hot summer days.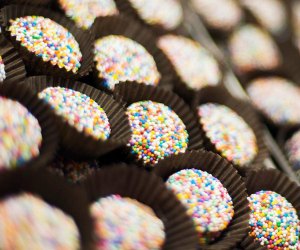 Photo courtesy Keggs
Kegg's Candies - Meyerland
4934 Beechnut St., Houston
713-664-3100
This unique chocolate factory has their production line open for everyone to see. Enjoy watching how they make this delicious chocolate and check out their variety of shapes and sizes you can buy and share (or not) with your friends.
Rocket Fizz - Spring Branch
7620 Katy Fwy, Houston
832-301-3483
You can spend hours in this candy paradise looking at all their novelty candy, trying out their out-of-the-ordinary soda flavors, bulk candy, and many more sugary treats.
Sweet Dreams Gourmet - Museum District
5223 Almeda Road, Houston
713-944-1455
This one-stop-shop candy store is where you will find all kinds of bulk candy, party supplies, packaging and gifts for every budget.
RELATED: 10 Kid-Friendly Houston Restaurants With Room to Play
Lolli and Pops - Memorial
303 Memorial City, Houston
713-722-0104
Get ready for a fancy candy shopping experience. This cute shop offers everything from chocolates, truffles, and macaroons to flavored gummies and marshmallows, any that will surely have your mouth asking for more.
Las Delicias Mexicanas - Heights
1777 Airline Drive, Houston
713-426-6700
This candy store is perfect for the Mexican candy lover. But even if you've never had Mexican candy, this store offers plenty of opportunities to try the many sugary treats you will surely fall in love with. From gift baskets to candy in bulk, this store will satisfy your sweet tooth.
Sweet Box Candy - Tomball
130 Vintage Park Blvd, Houston
281-251-9373
This fun candy shop offers many bulk items like yummy gummies and many colors of M&Ms. They have a great variety of domestic and international treats, including many vegan options as well.
Sweet Taste of Texas - Spring Branch
1155 Brittmoore Road, Houston
713-464-5848
This place is perfect to find traditional Texas treats, such as pecan pralines and more. Great for Texas-themed gifts and souvenirs.
Photo courtesy of Monica Murphy Photography