Banana Chocolate Chip Oatmeal Bites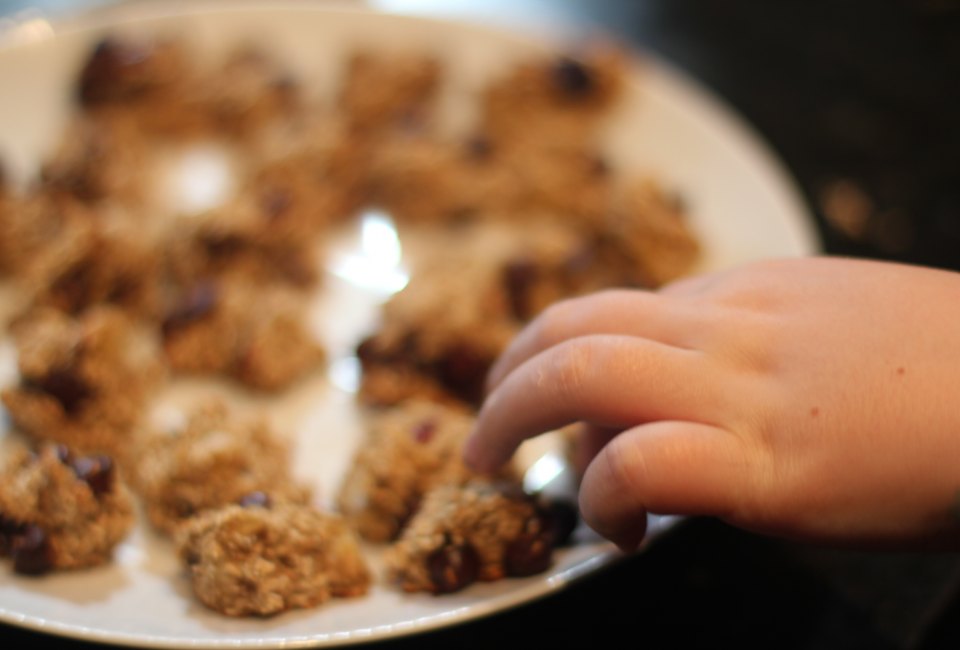 1/23/14
- By
Anna Fader
These Banana Chocolate Chip Oatmeal Bites are so healthy (plus they're gluten-free and vegan) I wasn't sure my kids would like them, but they've become a staple in our home. Mostly because they are so easy to make I can whip up a batch any time. I also love that they're incredibly customizable. Feel free to experiment with your own add-ins or use what you have around the house.
1. Put a cup of oats, two ripe bananas and 1/4 cup of mini chocolate chips in a mixing bowl. Try rolled or quick cook; they each give different textures so you can see what you like better. This is a great way to use up over-ripe bananas.
2. Mash. If you use rolled oats they may not hold together well at this stage, but don't worry, once they bake they will come together.
3. Spoon onto a cookie sheet and bake at 375 degrees F. for 20 minutes.
This recipe is very adaptable. My favorite variation is to add dried cranberries, but you could try coconut, nuts, vanilla, cinnamon, peanut butter or your favorite add-ins.
Find more things to cook and create in our guide to Easy Recipes for Kids.

Sign up for our free
newsletters.
Mommy Poppins is a family activity website that helps people find things to do with kids.
©
2023
MommyPoppins. All Rights Reserved.
mp-prod4-v4.32.99
Click Here to Sign Up!
i