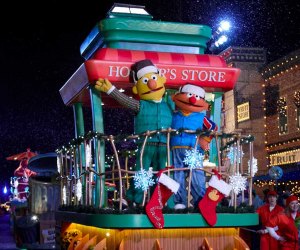 It's Christmastime at Sesame Place: A Parent's Review
This first snow has fallen, winter is coming, and it is Christmastime at Sesame Place! If you think Sesame Place is just a water park or summer attraction, put on your jacket and be prepared to be delighted by how they transform the entire park into a winter wonderland, with special guest visits from some of your favorite holiday heroes, including Rudolph the Red Nosed Reindeer and Bumble (aka the Abominable Snowman), and of course the big guy himself, Santa Claus, at their Very Furry Christmas celebration.
I set out for a day of fun with my two kiddos (aged one and five) to get our holiday started extra early this year. With an early Thanksgiving, festivities are kicking into gear across the area and there are already a number of great winter-themed selections to partake in. If you have kids under 10, you will definitely want to make Sesame Place a holiday tradition. If your kids are older, be sure to check out our roundup of free holiday outings, and some can't miss events to celebrate the season, no matter your age.
As season pass members, we have a fondness for Sesame Place before we even arrived. I think Elmo was one of my daughter's first words. That being said, we always get especially excited for the holiday treats and lights that we've grown to expect from this adorable theme park.
To get you in the holiday spirit, the park is completely decked out in lights and greenery and the sounds of some of your favorite carols and seasonal songs. You can't help but feel joyous as you pass giant Muppets wearing winter gear, all ready for the cold weather, as they bob along to Christmas tunes.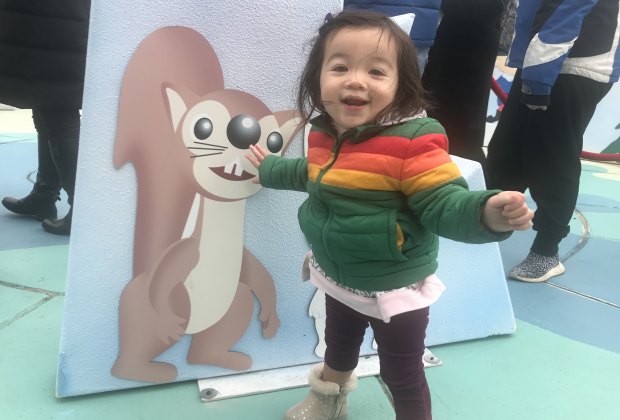 Outside Bumble's Photo Op
While Sesame Place makes for a great water park in the summer, they really go all out to make sure they maximize the space for fun in the colder weather. New rides adorn the spaces that are normally set up with beach chairs, giving my thrill-seeking pair extra opportunities to whirl and twirl around. Typical theme park snacks are upgraded with special holiday treats like a gingerbread making kit, hot chocolate, and festive cookies.

In front of the many festive decorations
New this year, a Merry Marketplace and 1-2-3 Christmas Tree show, both located near the new Oscar-themed roller coaster.
Three special Christmas shows take place at the park this year, and you can even take a train ride through the Twiddlebugs' Gingerbread Cookie Factory on the Sesame Place Furry Express! Even the daily parade gets a holiday makeover with music and dance moves that celebrate Christmas.
At Santa's Furry Workshop, your little ones can go on an elf-guided journey to meet Santa Claus, then stop over at Rudolph's Winter Wonderland for extra photo ops with Rudolph, Clarice, and Bumble.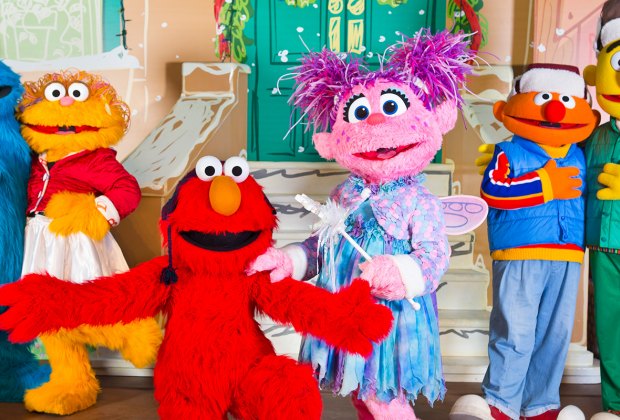 Photo via Sesame Place, Elmo Christmas Show
You can visit the park by day, but I recommend heading there later in the afternoon to really take in all the twinkling lights (more than four million of them!). Despite the age difference in my kids, this is one of the holiday festivities that really delights them both. I have a feeling we will be back quite a few times before the season is over!
The Details:
A Very Furry Christmas is a weekend event with a few special weekday dates.
Familiarize yourself with the park map before you go. There is also an app to help you navigate. The park isn't overly large, but there is a lot packed into the space.
There are 6 Christmas-themed shows - check the calendar for show times.
If you are at all interested in a season pass, this is the time of year to buy one, you get the remainder of the season plus the full calendar year of 2019.
The park is open extended days the last week of the year, capping it off with New Years Eve fireworks.