Free and Cheap Afterschool Programs for Orlando Kids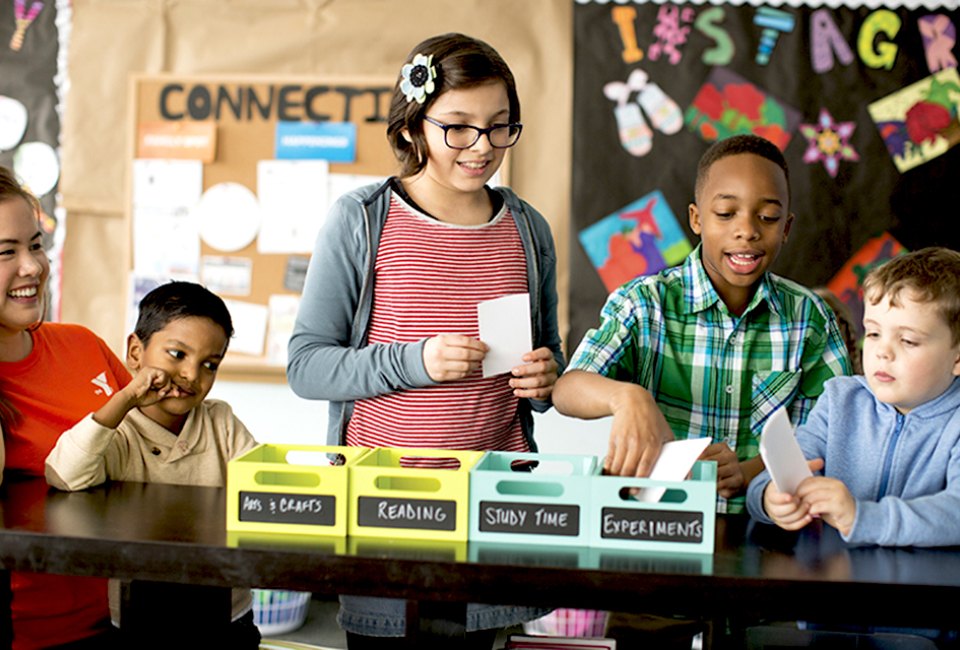 8/20/23
- By
Charlotte B
Orlando kids are back in school, and that means afterschool programs for families with working parents looking for affordable options. We've rounded up several options for cheap, afterschool programs in Orlando, and some are even available at no cost! These afterschool programs in Orlando offer engaging activities such as academic support, sports, STEM, and more, within a fun and safe environment.
Looking for more afterschool activities to expand your child's skill set? Be sure to check out our Orlando Classes Guide, where you'll find cooking classes, dance classes, art classes, and so much more!

After-School All-Stars offers academic tutoring as well as athletic leagues. Photo courtesy of After-School All-Stars
Cheap Afterschool Programs in Orlando
Cost: Fees vary but are as low as $20 donation per semester
After-School All-Stars provides afterschool youth development programs for students in 6th, 7th, and 8th grades at select Orange County middle schools. Each program site offers academic tutoring and lessons taught by certified teachers, as well as free athletic leagues such as volleyball, basketball, soccer, and flag football.

Boys & Girls Club of Central Florida After School Zone is available to 16 middle schools in the Central Florida region. Photo courtesy of the BAGC
Cost: Free
The After School Zone with Boys & Girls Club of Central Florida provides a safe place for middle school kids to get homework assistance, participate in sports programs, STEM activities, and more. This program is available at 16 Central Florida middle schools.
Cost: Free
The City of Orlando runs afterschool programs for elementary and middle school students. Participants can get homework help and participate in a variety of programs such as the Mayor's Book Club, Girl Scouts, Boy Scouts, Garden Club, and more.
Cost: K-5th - $50/month for residents; $85/month for non-residents
Teen Club - $50/semester for residents; $100/semester for non-residents
The afterschool program at the Winter Park Community Center provides elementary schoolers with homework assistance, tutoring, and extracurricular programs such as art, cooking, nutrition, fitness, team building, STEM, and more. The Teen Club Program for grades 6-9 takes place after school hours and includes field trips, sports training, college tour trips, and more.
Cost: $52.40/week for both morning and afternoon care
More than 30 Orange County Public Elementary Schools offer OCPS-operated extended day programs that allow kids to interact with their peers, engage in hands-on learning activities, work with mentors, and build on lessons learned during school hours.
Cost: $50/week for aftercare; $62/week for both beforecare and aftercare
The YMCA of Central Florida provides before and aftercare at the following Orange County schools: Bay Lake Elementary, Dr. Phillips Elementary, Hillcrest Elementary, Sunset Park Elementary, and Vista Lakes Elementary. Daily activities include at least 30 minutes of math and literacy support, fitness, and group activities.

Sign up for our free
newsletters.
Mommy Poppins is a family activity website that helps people find things to do with kids.
©
2023
MommyPoppins. All Rights Reserved.
mp-prod4-v4.32.99
Sign up for the Mommy Poppins Newsletter today!
i