Science and Nature Camps in Fairfield County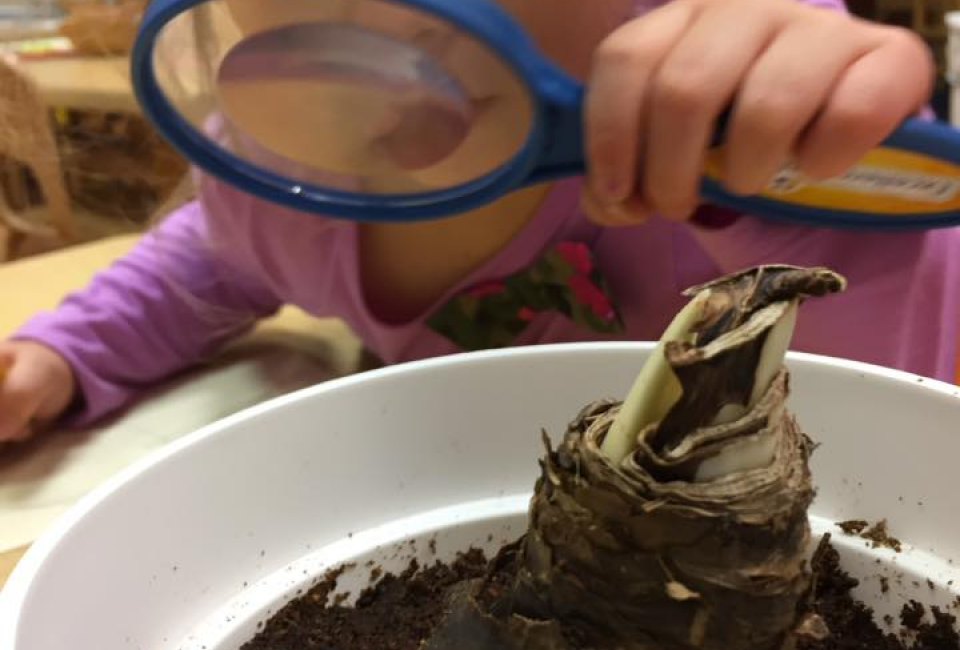 1/2/17
- By
Brandee Gilmore
Summertime is all about endless exploration, discovery and play...until every rock in your backyard has been turned over 347 times. So, in an effort to stimulate your kid's mind and sense of scientific wonder, consider the myriad of science camps we've found in Fairfield County. The course offerings are so wide (rocket building, forensic science, 3-D gaming, instrument making, salt water habitats by canoe, good old-fashioned mud), even the girliest girl who wouldn't DREAM of digging in the dirt can find her inner budding scientist (see the Discovery Museum's 'Spa Science')! For more ideas, check out our summer camp guide.
The Discovery Museum and Planetarium - Bridgeport
The Discovery Museum and Planetarium covers it all with camps on everything from spa products, candy, and sports science to pirates, slime and sound. Grades K-7.
4450 Park Avenue, Bridgeport 06604

Nature Center - New Canaan
The New Canaan Nature Center offers summer programs for children as young as 3 beginning in June. While preschoolers can look forward to a day filled with searching for bugs, animal presentations and pond stomping, older kids will build shelter, study pond life and go on scavenger hunts.
144 Oenoke Ridge, New Canaan 06840

CT Audubon - Fairfield, Milford
Fostering a love for curiousity and exploration, the Connecticut Audubon camps offer summer programs at the Birdcraft Museum, Center on Burr Street and Coastal Center at Milford Point. Kids ages 3-14 can tromp through swamps and explore nature all summer long. Kids ages 10-14 can test out the new Junior Science Lab (including Forensic Science).

CT Audubon, Center at Fairfield 2325 Burr Street, Fairfield 06824

CT Audubon, Birdcraft Museum
 314 Unquowa Road, Fairfield 06824
Coastal Center at Milford Point 1 Milford Point Road, Milford 06460

Earthplace - Westport
Using its 62-acre wildlife sanctuary as an outdoor classroom for kids ages 2 to 15, Earthplace offers a range of camps for all ages. Preschoolers learn to identify trees and create nature-based art projects while big kids collect specimens from their pond and stream, study animals and their habitats, and enjoy all that nature has to offer.

10 Woodside Lane, Westport 06881


Darien Nature Center - Darien
Encouraging campers to build a love for nature and science, The Darien Nature Center features a six week program running from June 19th-July 28th. The summer is available to children ages 2-7 with weekly nature-inspired themes with activities like hiking, games, fishing and music.

120 Brookside Road, Darien 06820

Lego Engineering Camps - Multiple Locations
Building on the math and science they've learned in school, Lego Engineering Camps geared toward kids in K-8 are held at various location across the county. Campers construct cities, bridges, and motorized cars/planes with 100,000 Legos at their disposal.

The Maritime Aquarium - Norwalk
The Maritime Aquarium at Norwalk allows kids ages 5-12 to dive into the aquarium's resources during one-day or week-long programs. From Marine Engineering where campers will design a roller coaster and a bridge to Shark Safari where campers go behind the scenes for a private shark feeding, the aquarium has plenty to offer in its summer sound science camp.
10 North Water Street
, Norwalk 06854

Stepping Stones Museum - Norwalk
Campers are invited to explore Stepping Stones Museum during its full and half-day programs beginning in June. The week of July 17-21st features coding and robotics and the week of August 14-18th will delve into astronomy.
303 West Ave., Norwalk 06854

Sacred Heart University - Fairfield
For those looking to make a serious investment in their tech-savvy tweens and teens...and even 7-10 year-old budding programmers. Courses in 3-D Gaming, Java, C++, you name it, they've got it.

5151 Park Ave, Fairfield 06825
Unquowa School - Fairfield
Kids learn where and how to grow their veggies on the school's Easton campus and at Sport Hill Farm. Art, cooking classes and field trips, too. PreK-4 - 6th grade.

981 Stratfield Road, Fairfield 06825
Beardsley Zoo - Bridgeport
For the past 17 years, the Beardsley Zoo has offered its Zoo Patrol program for kids ages 6 and up. During the one-week program, campers will get one-on-one time with zoo staff and residents, exploring a different area of the zoo eah day from the Rainforest to the Predators.
1875 Noble Avenue,
 Bridgeport 06610
Two Coyotes - Newtown
At Two Coyotes, nature serves as the perfect environment for children to learn and grow by overcoming challenges and problem solving. The Newtown-based farm offers unique summer camp offerings including Advanced Survival and Scout Tracker programs to wildcrafting medicine and food from nature's bounty.
201 Huntington Road, Newtown 06470
Greenwich Audubon - Greenwich
The 285-acre sanctuary in Greenwich offers a day camp for students in grades k-9. Weekly themes include scales and slime, aquatic adventures and backwoods explorers. Camp runs from 9:30 am to 3:30 pm Monday through Friday beginning the last week of June.
613 Riversville Road, Greenwich 06831
Redwing Pond House - Ansonia
The Redwing Pond House preschool offers a summer program for children ages 3-5. With themes like nature & woodland, oceans & water and gardens & birds, your kids are sure to reconnect with nature in this outdoor program.
21 Milan Street, Ansonia 06401
Photo courtesy of Redwing Pond House Preschool
Originally published 2/24/13.
Enter to Win!