Artificial Intelligence with Scratch Online Camp
Young Gates - Kids Online Personalized Classes

Online Robotics Camp
Young Gates - Kids Online Personalized Classes

Spark Math: Free Trial Class
Virtual
Sign up for our free newsletters.
Brattleboro Vermont with Kids: The Best Things to Do, Restaurants and Hotels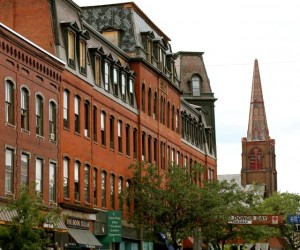 8/9/12
- By
Anna Fader
We've been vacationing in Southern Vermont since before we had kids, thanks to a relative with a lovely house in Wilmington. On every visit, we gravitate to Brattleboro when we need to get out of the house. Brattleboro, Vermont is a charming old New England small town with just a hint of Vermont funkiness. There are plenty of good restaurants and lots of things to do to keep the entire family occupied.
Below is my personal list of things to do in and around Brattleboro with kids, which I pull out whenever just enjoying the fresh mountain air and playing with sticks gets old. I've included a few of the most interesting places to stay (although I've never stayed in any of them myself) and the best restaurants for families in Brattleboro to round out the list with everything you need to know to make Brattleboro a perfect family vacation destination for a weekend or a week, any time of year.