Visiting South Orange, NJ, with Kids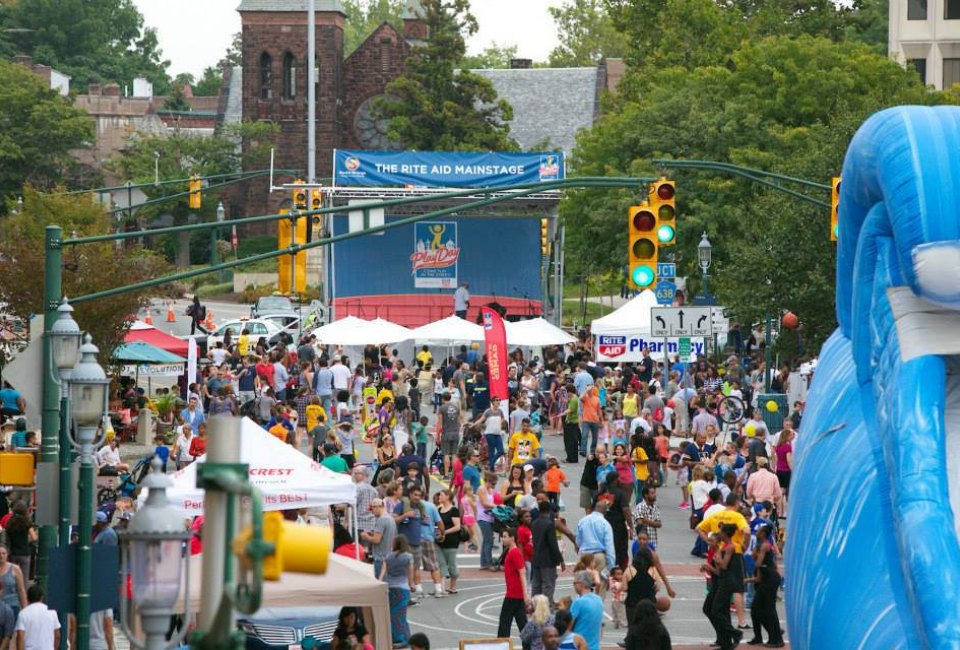 10/22/15
- By
Laurie Rein
When I made the move from Manhattan to the New Jersey 'burbs, I craved a small town with a metropolitan feel. South Orange seemed like the perfect spot to make my new home. The tree-lined, gaslight-adorned center of the downtown, known as South Orange Village, is home to both local and retail stores, a variety of family-friendly restaurants, a New Jersey Transit train station and the renowned, state-of-the-art South Orange Performing Arts Center, or SOPAC. South Orange is not only a commuter town, with an easy 30 minute direct ride to New York City, it's also home to Seton Hall University. With a mixture of small town charm and cosmopolitan culture, make South Orange a day trip destination with your family. And while you're in Essex County, check out other small towns, including Nutley and Verona.
Family-Friendly Eats:
Whether you're in the mood for traditional family dining or something with an international flare, South Orange has restaurants to suit everyone's tastes. For classic Italian dishes, check out long-time South Orange favorites Bunny's Sports Bar and Reservoir Restaurant, both conveniently located by SOPAC.
If you're hungry for Mexican fare, Toro Loco is one of my family's top picks. Aside from the vast selection of delicious dishes, the dining experience is enhanced by the live Mariachi music. Toro Loco also features a children's menu, but if your kids are like mine, they'll probably fill up on the chips and salsa. Stony's is a fun place to grab burgers, chicken and hotdogs with all kinds of fixins' .
If your family enjoys Japanese and sushi, both Ariyoshi and Pandang are dependable and tasty options. When it's time for dessert, satisfy your sweet tooth at Cait & Abby's Daily Bread, a bakery located right next to the train station in the middle of town.
Things to Do:
SOPAC (South Orange Performing Arts Center) is a cultural mecca, located in the heart of South Orange Village. From rock concerts to jazz music to comedy shows, SOPAC hosts top-notch performances throughout the year. The children's theater features family-friendly musicals and concerts, such as The Berenstain Bears Live and PINKALICIOUS, The Musical. SOPAC also houses Bowtie South Orange Cinema, offering daily bargain matinees and $6 movies on Tuesdays.
The South Orange Library offers a variety of free children's events, many of which do not require reservations. Check out the story times for various ages, Lego and Minecraft workshops and children's music classes.
While strolling through South Orange Village, the kids will definitely want to stop by Sparkhouse Toys. This unique toy and book store carries creative toys, art kits and all kinds of other goodies.
The 2000+ acre South Mountain Reservation borders South Orange and offers scenic outdoor adventures including hiking and biking paths. On my first journey to the reservation, I was surprised to discover a waterfall practically in my South Orange backyard. Hemlock Falls is only a short, but rocky, walk from the South Orange Avenue entrance to the reservation and worth a stop-by.
Local Events:
It's one big play date in the streets of South Orange during September's Play Day South Orange. Activities that fill the streets include games, bounce houses, live music, food and fitness activities.
In October, Seton Hall University hosts Seton Hall Weekend, and the whole community is invited. Festivities include food trucks, entertainment, children's theatrical performance and Pirate Land with kid activities.
In the summer and fall, load up on produce and other goodies at the town's farmer's market, held in the parking lot near the train station.
Spend summer evenings enjoying live music in the Village center, as part of the Downtown After Sundown series on Friday and Saturday nights.
Nearby:
Just a few minutes from South Orange is West Orange, home to the South Mountain Recreation Complex, which includes Turtle Back Zoo, Safari Mini Golf, paddle boats and the awesome Regatta Playground. South Orange is also in close proximity to walkable downtowns Maplewood and Millburn.
Top image: PlayDay South Orange transforms the downtown into a giant fun zone. Photo courtesy of South Orange Village via Flickr.
Sign up for the Mommy Poppins Newsletter today!
i