Make: A Straw Whistle in Three Steps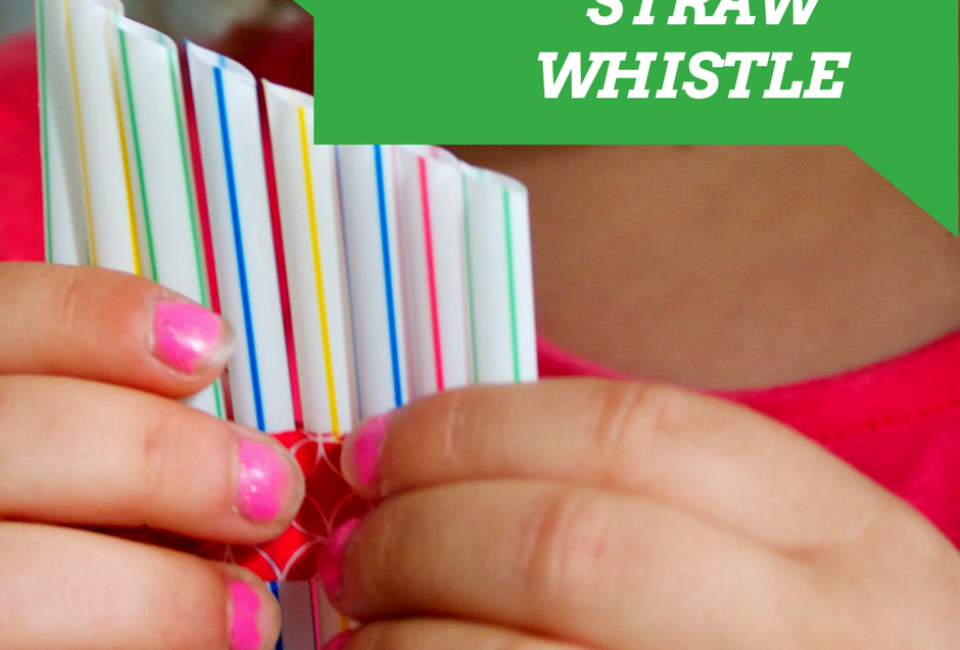 5/12/15
- By
Ally Noel
Kids complaining that they're bored? With plastic drinking straws, tape and some scissors you can create a set of panpipes that will change their tune in no time at all. With your flute finished, you can play a song and lead a parade. If your children are old enough, you can even give them a physics lesson.
Materials:
8 plastic straws
Tape (we used washi tape)
Scissors
1. Cut the straws so each one is about half an inch shorter than the next; fold a piece of tape over the bottom of each straw to block the whole.
2. Place a long piece of tape sticky-side up on a table, and line up the straws on it in height order with the open ends aligned.
3. Fold the tape over the front of the straws to secure them in place.
Blow across the straws to play different notes. If your kids are ready for a physics lesson, let them guess why the straws make varying tones. Answer: Your breath creates vibrations—sound—in the straw. A longer straw allows longer sound waves producing lower notes.
Show us what you make. Share it on Facebook, Twitter or Instagram and tag @mommypoppins so we can see your creations, too!
Kids' work is to play. WeeWork is a Mommy Poppins series offering an easy daily activity for grown-ups and children to do together, making kids' work an important part of your day. We aim to inspire together time, creativity and fun using only your imagination and things around the house. See all our WeeWork activity posts.

Sign up for our free
newsletters.
Mommy Poppins is a family activity website that helps people find things to do with kids.
©
2023
MommyPoppins. All Rights Reserved.
mp-prod4-v4.32.99
Click Here to Sign Up!
i