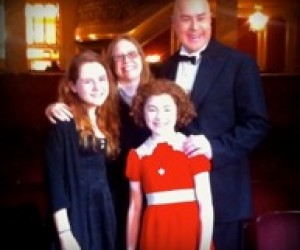 Family Hotel Packages: Hotel Hershey, Mall of America, Legoland Hotel, American Girl and More Vacation Packages Kids will Love
Family travel has come a long way since my 70's childhood. In those days, we kids were content to stay at an inexpensive motel and put coins into the bed's magic fingers device. For a quarter, the bed vibrated for a few minutes, which we found thoroughly entertaining. Today, the travel industry is courting families with hotel packages geared specifically to the interests of prized junior customers. If you're looking to indulge your child with a family vacation that caters to their particular passion, there are a variety of options. Themes include American Girl, Lego, American History, Tintin, Broadway, a Barbie cruise and more.
Teenage Mutant Ninja Turtles
Nickelodeon Suites Resort in Orlando is the place for fans of Leonardo, Donatello, Raphael and Michelangelo. Each month the property satiates Teenage Mutant Ninja Turtles admirers with its Total Turtle Celebration Weekend. Activities include a meet and greet with the characters, merchandise giveaways, dive-in movies, a pizza dinner with the turtles and much more. Click here for confirmed weekend dates through august, 2013.
American Girl
There are several hotels that coddle American Girl doll owners. The Affinia 50 in Midtown Manhattan has an American Girl Place Package. It comes with a gift bag that includes a bed, pillow and blanket for your American Girl doll, access to a personal shopper at the American Girl store, American Girl movie viewings and more.
In Chicago, Embassy Suites Downtown has a similar package that includes a slumber party for your child and doll. In-suite movies, snacks and turndown service for both child and doll are included.
Barbie Cruise
Royal Caribbean's Allure of the Seas is offering a new Barbie Premium Experience cruise. The package gives Barbie lovers perks such as a doll with a set of three outfits and a stateroom decorated with Barbie bedding right down to a Barbie toothbrush in the bathroom. A staff organizes special Barbie activities throughout your time at sea. The 6,000-assenger Allure of the Seas is loaded with family-friendly amenities.
Colonial History in Williamsburg
Colonial Williamsburg is a fine family vacation. For kids that are interested in history, they can really immerse themselves in Colonial times. Family packages give kids old-fashioned straw hats with a ribbon or three-cornered hats. You can add on and rent a complete Colonial costume to wear for the length of your stay. For the ultimate experience, rent a Colonial house with canopy beds and fireplaces.
Sophie at the Carlyle
The Super Adventures of Sophie and the City is a popular children's book set in NYC. The second book in the series, Grand Central Escapades, was recently published. The posh Carlyle on Manhattan's Upper East Side has a package for fans of the Sophie series. The Sophie Experience includes a deluxe room, Sophie welcome amenities, a Sophie Pillow and signed copies of both Sophie books.
Chocoholic Packages
If your family loves chocolate, a visit to Hershey, Pennsylvania is a fun getaway. There are periodic special chocolate themed weekends at the Hotel Hershey and there is even a Chocolate Spa. The Hershey's Factory Tour and the Hershey Story Chocolate Museum are always fun.
In Bournemouth, England, families are welcome at the Chocolate Boutique Hotel. A stay in one of 13 chocolate-themed rooms and chocolate workshops for all ages are on the menu when you book a package here.
Legoland Hotel
This April marks the opening of the new Legoland Hotel, adjacent to the Legoland California Resort in Carlsbad. The Southern California hotel provides Lego-lovers with non-stop interactive Lego experiences, both in-room and in the hotel's common areas. Guests of the hotel receive special early entry to the theme park plus lots of take-home Lego gifts.
Shopping
If your tween or teen loves to shop, the Mall Of America in Minneapolis is the largest retail and entertainment complex in the nation. It houses over 500 shops coupled with family-perfect activities like an indoor theme park, a walk-through aquarium and a 14-screen movie theater. Several hotels near the mall have shopping packages. The Hilton Minneapolis/St. Paul offers the Mall Of America Shopping Package. It includes a deluxe room, breakfast for up to four guests, a $20 Visa gift card and a free frequent shuttle to and from the mall. The hotel will supply you with maps and guides so you will be fully prepared to hit the shops.
Tintin
Tintin is the star of the Adventures of Tintin comic book series. These comics are very popular in the French- speaking world, especially in Belgium where the series creator, Hergé, is from. Steven Spielberg's 2011 movie version boosted the lead characters popularity in the U.S. If your kids are fans of Tintin and his dog Snowy, this package pays homage to all things Tintin. The palatial Hotel Amigo in the heart of Brussels, Belgium offers the Tintin Family Affair package. Guests stay in a room with special Tintin amenities and decor. You will visit the Hergé Museum (Tintin's creator) and take a Tintin-themed tour of Brussels. When it's time to relax, the kids can play with Tintin- themed games, watch specially chosen Tintin DVD's and read Tintin comics.
Starwood Preferred Guest Moments
Starwood Preferred Guest membership is a frequent traveler rewards program (earned at 1100 hotels and resorts including Sheraton, W hotels, St Regis, Weston and more in the US and abroad) that allows members to redeem Starpoints for typical awards like free nights, room upgrades and air travel. But points can also we used to bid on SPG Moments awards, which are once in a lifetime experiences like a backstage tour of a Broadway musical, tickets to the show and an invitation to the cast and crew party afterward. There is currently an auction for a similar package to opening night of Matilda the Musical on Broadway. The current bid is 30,000 Starpoints.