13 Boston Parent Blogs We Loved in 2013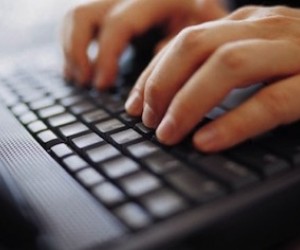 Here at Mommy Poppins Boston, we are always on a journey to find more wonderful ideas for family fun in Boston to share with you. Along the way, we often bump into great parent blogs. As we reflect on the roads we traveled last year, and look for new ways to spend meaningful time with our kids this year, we consider the blogs written by local moms and dads that inform us, help us to feel connected, change the way we see parenthood, or just make us laugh. So, (drum roll, please), here are our 13 favorite new (or new to us) parent blogs in 2013, covering everything from autism to umami, parenting in Boston on a budget to LGBT parenting adventures.
We're always on the lookout for free and inexpensive family fun in Boston, and this blog consistently delivers great ideas.
We dig the name "Honest Mom" and we love this local mom's candid posts on raising kids and dealing with depression. What we love most, though, is her parenting humor. We've been caught laughing out loud at odd (and sometimes inappropriate) times when reading her one-liners and comical posts.
Mark McNulty is a newbie SAHM dad in Southeastern Mass, a teacher by trade, and a children's book author. In his new blog, he offers tips, tricks and tales for fathers wanting to connect with their kids in a meaningful way. Just like Mommy Poppins Boston has "Mommy" in the title but is also for dads, grandparents, and all caregivers of children, The New American Dad is for moms and families of all kinds, too.
When we read Boston mom Alexandra Elizabeth's blog, we can't help getting worked up (in a good way) about motherhood. Her passion for parenting is infectious, and her adoration for her daughter is inspiring. Her blog is also a must-read for single parents navigating the turbulent waters of co-parenting.
Mia Wenjen is a pragmatist, a Harvard grad, and mother of three. In her blog, which she says "is born from lemons squeezed painfully into lemonade", she writes expertly on parenting, children's literature and education. We're always interested in her multicultural kid lit picks and great ideas for enriching our children's learning experiences.
Jessica Severson writes about all aspects of parenting, including the messy ones. We don't mind her mess at all; it makes us feel right at home. She talks about parenting a child with autism, co-parenting, and her favorite books. She gives advice to new moms and is a great resource for parents of children with autism spectrum disorders.
South Shore Mamas is the go to source for family-friendly happenings and fun stuff on the South Shore. Founder and Editor Kara Garrity focuses on local events and activities, seasonal crafts, recipes, discounts, party planning, and product reviews to help parents in Southeastern Mass keep their families entertained. We especially like that her blog highlights local businesses and supports the community.