Fall Nature Crafts: Leaf Crowns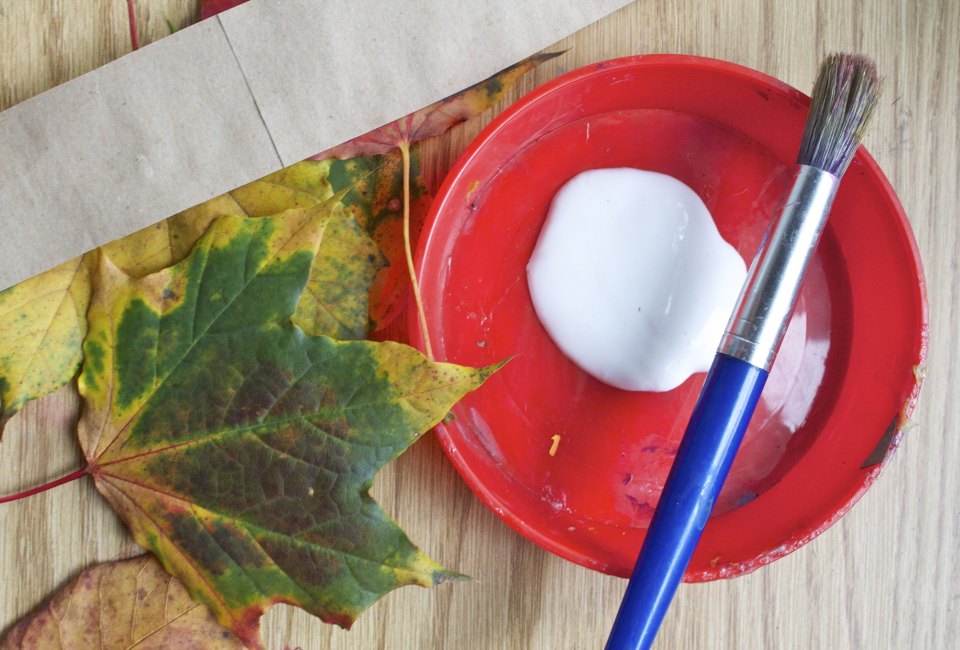 10/15/14
- By
Ally Noel
Much like a squirrel, my toddler loves to wander outdoors and collect twigs, acorns, chestnuts, and anything else that has landed on the forest floor. Since the weather is still nice, we decided to go on a nature walk and collect leaves of all shapes, sizes, and colors. In the eyes of a toddler, autumn is nothing short of spectacular.
These leaf crowns can be the beginning of all kinds of imaginative play for boys and girls. Feel free to glam them up, or keep them as au naturale as you wish. Where will your imaginations take you?
Materials for Leaf Crowns:
Paper Strip
Colorful Leaves
Glue
Instructions for Making Leaf Crowns:

1. Cut a strip of paper long enough to wrap around your child's head. We used a paper grocery bag.
2. With a paint brush, apply a thin layer of glue to the paper strip.
3. Glue the leaves onto the paper strip
Older children can create patterns and layers with the leaves to create a more intricate design.

Sign up for our free
newsletters.
Mommy Poppins is a family activity website that helps people find things to do with kids.
©
2023
MommyPoppins. All Rights Reserved.
mp-prod4-v4.32.99
We use cookies and other data collection technologies to provide the best experience for our customers.
Learn More
Click Here to Sign Up!