Sign up for our free newsletters.
Corn Husk Paper Craft for Kids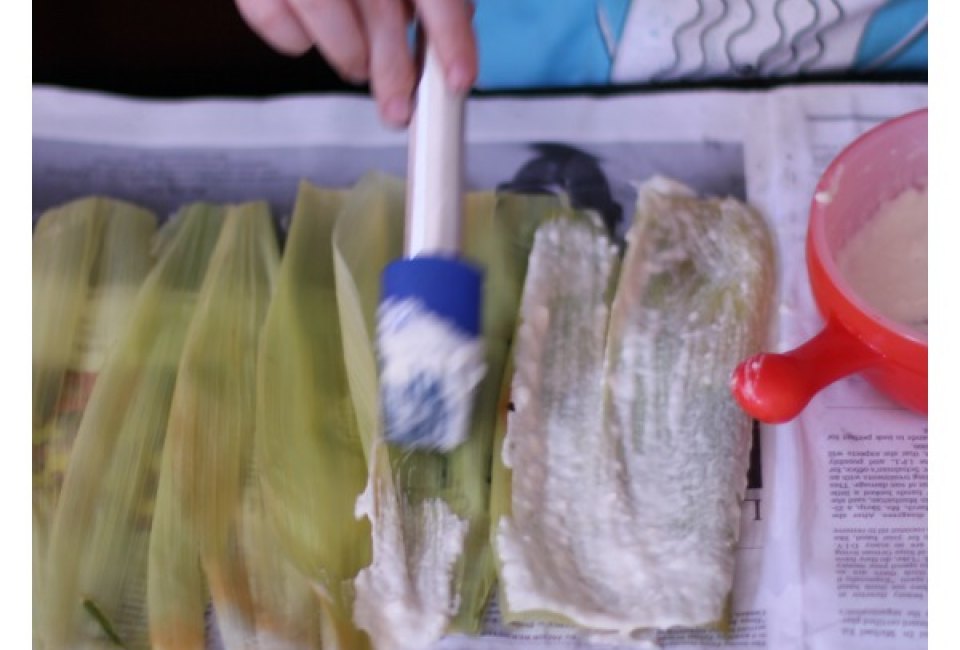 6/18/14
- By
Anna Fader
Your kids will love turning the husks from the corn at your next summer BBQ into pretty paper that they can paint on or even make into a sketch book cover. There's no messy blender involved like regular paper making. Corn paper turns out a little bit like papyrus, so it would be perfect for a project for Ancient Egypt in school too.
Next time you have corn, just save the husks. You'll want the husks from about two ears of corn for each piece of paper you'll make.
1. Soak husks in warm water until they soften. Then blot to get as dry as possible. The more water that remains in them, the longer they'll take to dry out and turn into paper.
2. On top of newspaper, lay out the husks, slightly overlapping. Paint with a paste of flour and water, then add another layer of husks going in the opposite direction. You can trim the ends if you want to make the edges of the paper more even.
3.Put clean dry dishtowel over your paper and then weigh it down with something heavy like a stack of books. Leave to dry out overnight.
When your paper is dry, you can paint on it or decorate it however you like.
Show us what you make. Share it on Facebook, Twitter or Instagram and tag @mommypoppins so we can see your creations too!
Find more fun things to do in Boredom Busters Activities Guide.