Artificial Intelligence with Scratch Online Camp
Young Gates - Kids Online Personalized Classes

Online Robotics Camp
Young Gates - Kids Online Personalized Classes

Spark Math: Free Trial Class
Virtual
Sign up for our free newsletters.
WeeWork Kid Recipes: Healthy Apple Pie Chips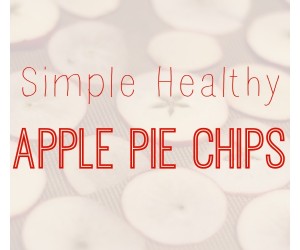 3/6/14
- By
Anna Fader
The fact that these apple chips are really easy to make and a great, healthy snack isn't even the best thing about them. With just a few minutes of prep, your home will start smelling like apple pie while they bake—and they taste just like apple pie too. They do take a while to bake slowly, so it's slightly delayed gratification, but I promise they are worth the wait.
Two apples will fill one baking sheet, but you may want to do more at once since these guys will disappear fast.
1. Slice your apples super thin. If you have a mandolin or a food processor you can use those. A good sharp knife also works. The thinner your slices, the crispier your chips will be.
2. Lay the slices out on a baking sheet with a silpat or baking paper and sprinkle with a tiny bit of cinnamon sugar.
3. Bake in preheated 225 degree oven for 45 minutes, turn chips over and bake for another 45 minutes or until crispy to your taste.
Kids can help make these chips by sprinkling the cinnamon sugar, but I've seen terrible cuts caused by mandolins so I wouldn't let a child slice the apples.
Kids' work is to play. WeeWork is a Mommy Poppins series offering an easy daily activity for grown-ups and children to do together, making kids' work an important part of your day. We aim to inspire together time, creativity and fun using only your imaginations and things around the house. You can see all our WeeWork activity posts here.