Westchester News: New Places for Kids to Play, Paint and Eat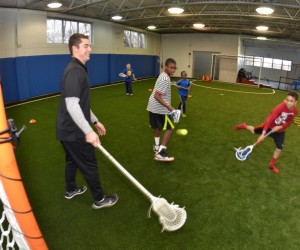 The short, dark days of winter are over but long, sunny days are still ahead of us. February seems like a wedge between winter and spring: stores are already tempting us with swimsuits and garden gear yet the weather still beckons us to either bundle up or head indoors. Luckily, Westchester families have some new options to get them in a warm weather mindset.
A-Game Sports opened in New Rochelle in January. The 25,000-square-foot sports facility boasts an indoor baseball diamond and soccer field.
Created by Darin Feldman and Kevin Plein, A-Game also has after-school programs for kids in kindergarten through fifth grade that include a mix of tag, dodge ball, kickball, wiffle ball and relay races. Even the littlest athletes, preschoolers age 2-5, get their own athletic academy here.
Currently, A-Game Sports offers multi-week programs that are part of a pre-paid series but Feldman told us they are exploring adding open play time, mommy and me programs, and drop-and-shop, so stay tuned.

Image courtesy of A-Game Sports
Next month, Pinot's Palette art studio is slated to open in Mamaroneck. Owner Chad Smith already operates two studios in Connecticut; he told us the Westchester location will offer classes for kids, ladies night out and date night events. At each, specially trained artists lead participants step-by-step through the process of copying a picture from the studio's collection, which generally includes animals, landscapes and flowers.
Smith said the Mamaroneck studio will offer mommy and me times, family day events, kids art camps, birthday parties and drop-and-shop. Programs geared toward adults will feature music as well as a bar serving beer, wine and cocktails. Keep an eye to their website for a calendar of classes.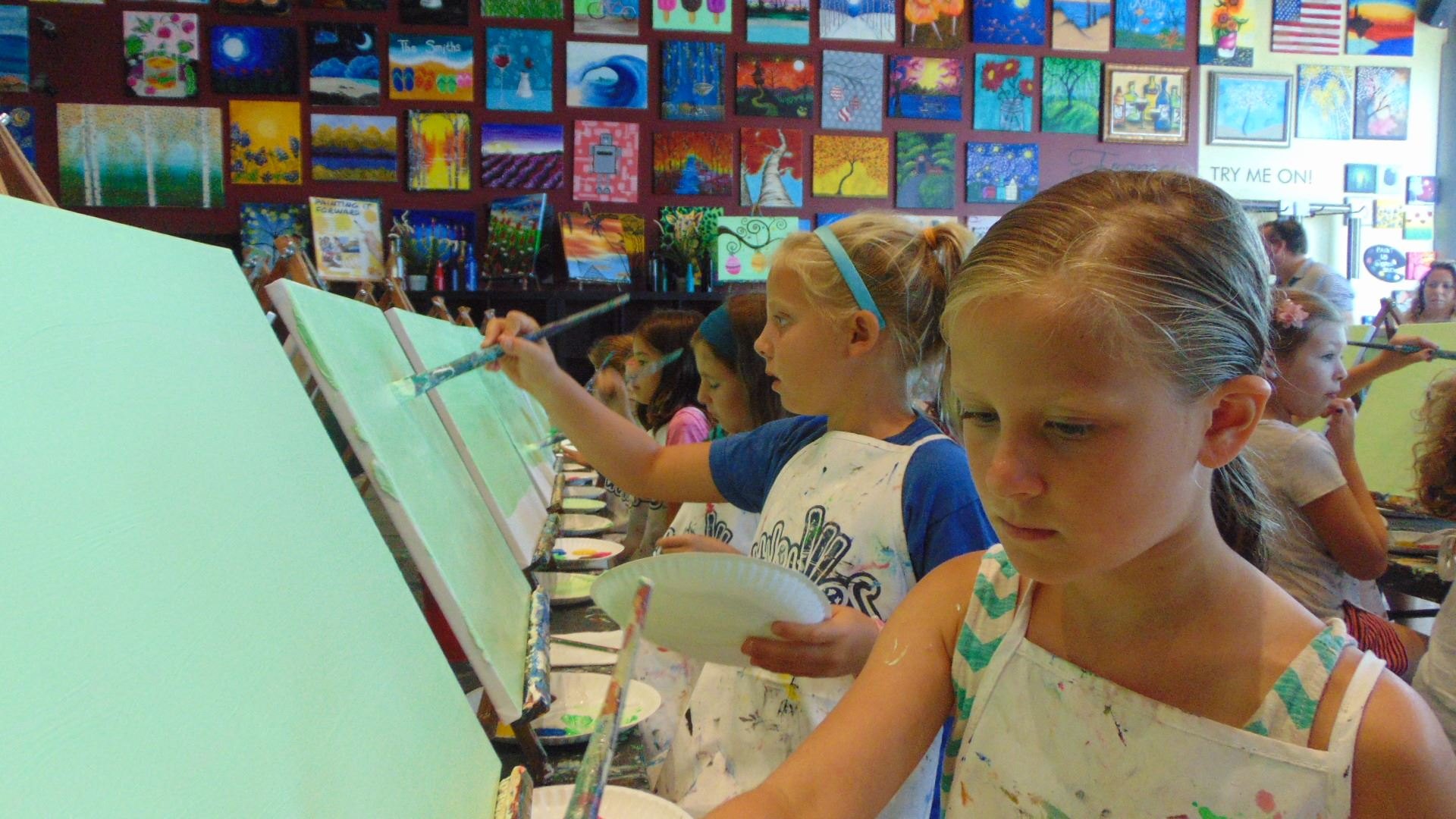 Image courtesy of Pinot's Pallete
Video gaming is coming to the (ridiculously) big screen in Westchester. Minecraft fanatics will have the chance to try their skills at a Super League Gaming tournament at City Center 15: Cinema de Lux in White Plains. The four-week tournament—which has a $60 entrance fee—begins February 20. It's part of a growing trend of gaming in movie theaters, and we bet you'll see this type of thing becoming even more popular in the future.
Finally, the urban cool eatery Shake Shack is headed to the Cross County Mall in Yonkers later this year. For the uninitiated, the menu will feature such American classics as hamburgers, hot dogs, French fries and, of course, milk shakes.
Looking to stay up to date with all family-friendly happenings in Westchester and the Lower Hudson Valley? Sign up for our FREE newsletters or follow us on Facebook.
Top image courtesy of A-Game Sports