Artificial Intelligence with Scratch Online Camp
Young Gates - Kids Online Personalized Classes

Online Robotics Camp
Young Gates - Kids Online Personalized Classes

Spark Math: Free Trial Class
Virtual
Sign up for our free newsletters.
WeeWork Kids Craft: Easiest Homemade Valentines Cards For the Whole Class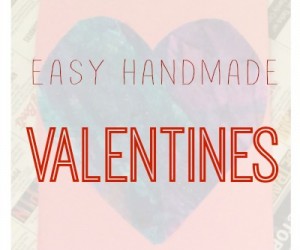 2/4/14
- By
Anna Fader
As far as my son is concerned, school knows how to ruin everything, even love. Take how Valentine's Day is celebrated in school, for instance. Since many schools require kids to give every other student a Valentine's Day Card, it turns what should be a day of romance into another mundane obligation. Way to make young love feel like a 50 year old marriage, School. Luckily, we've got a cute and easy way to pop out a few dozen unique Valentines Day cards, no artistic talent required. It might even warm the heart of my little Valentine's Day Grinch.
For this craft you can really use any piece of artwork you want. It could even be a way to repurpose some of that artwork your child brought home and you have been wondering how to properly cherish. If you go that route, just skip step one. 1. Lay a sheet of tissue paper on top of newspaper and paint anything. Feel free to add glitter or whatever you fancy. If you don't have tissue paper, you can use newspaper or any paper you have. If the tissue paper sticks to the newsprint or tears after it dries don't worry about it. You can either keep the newsprint attached or mend the paper later. 2. When the paint is dry fold the paper in half again and again until you have a square about 4" x 4". Then fold in half one more time and cut a half heart along the folded side so it opens into a big pile of heart cut-outs. 3. Cut construction paper into quarters and glue one heart to each piece. Then personalize with a message around the heart or on the back. Find more Valentines Day ideas on our
Valentines Day Pinterest Board
.
Kids' work is to play. WeeWork is a Mommy Poppins series offering an easy daily activity for grown-ups and children to do together, making kids' work an important part of your day. We aim to inspire together time, creativity and fun using only your imagination and things around the house. You can see all our WeeWork activity posts here.
Sign up to get WeeWork activities delivered to your inbox.
Have a WeeWork activity idea? Email us.