Free Admission to NYC Museums on Smithsonian Magazine Museum Day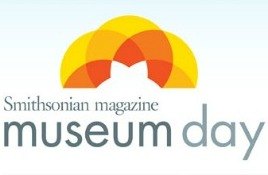 The best way to see some of this fall's best museum exhibits for kids? Why for free of course. On Saturday, September 26, hundreds of museums and cultural institutions across the country will be offering free admission, including more than 25 spots right here in New York City as part of Smithsonian Magazine's annual Museum Day.
In addition to a handful of big institutions, there are lots of cool, off-the-beaten-path places participating in all five boroughs. Museum Day is the perfect time to check out a new-to-you museum or visit an old standby for at no cost. We've got the scoop on which museums are offering free admission and how to get your tickets for Museum Day.
Unlike residents of Washington DC, we New Yorkers need to pay to visit most of our city's museums, so Smithsonian Magazine's Museum Day is a wonderful opportunity. In order to gain free entrance to participating institutions, you'll need to fill out the ticket form on the Museum Day website. Each ticket is good for admission for two to one museum on Saturday, September 26.
Below is a list of New York City museums offering free admission. Visit the Museum Day website for a listing of participating venues across the country.
Alley Pond Environmental Center
Asia Society
Bartow-Pell Mansion Museum
Cathedral Church of Saint John the Divine
Fraunces Tavern Museum
The Hispanic Society of America
Historic Richmond Town
The Jewish Museum
Kingsland Homestead
The Morgan Library & Museum
Morris-Jumel Mansion
Mount Vernon Hotel Museum & Garden
Museum of American Finance
Museum of American Illustration and the Museum of Comic and Cartoon Art at the Society of Illustrators
Museum of Arts and Design
Museum of Chinese in America
New York City Fire Museum
The Noble Maritime Collection
The Rubin Museum of Art
The Skyscraper Museum
Staten Island Museum
The Studio Museum in Harlem
The Ukrainian Museum
U.S. Lighthouse Tender Lilac
Van Cortlandt House Museum
Find more info on cool exhibits and institutions for families in our Museums Guide.
Originally published August 2010.