Sign up for our free newsletters.
Fairy Gardens at the Roger Williams Park Botanical Center: Bringing Joy to All Ages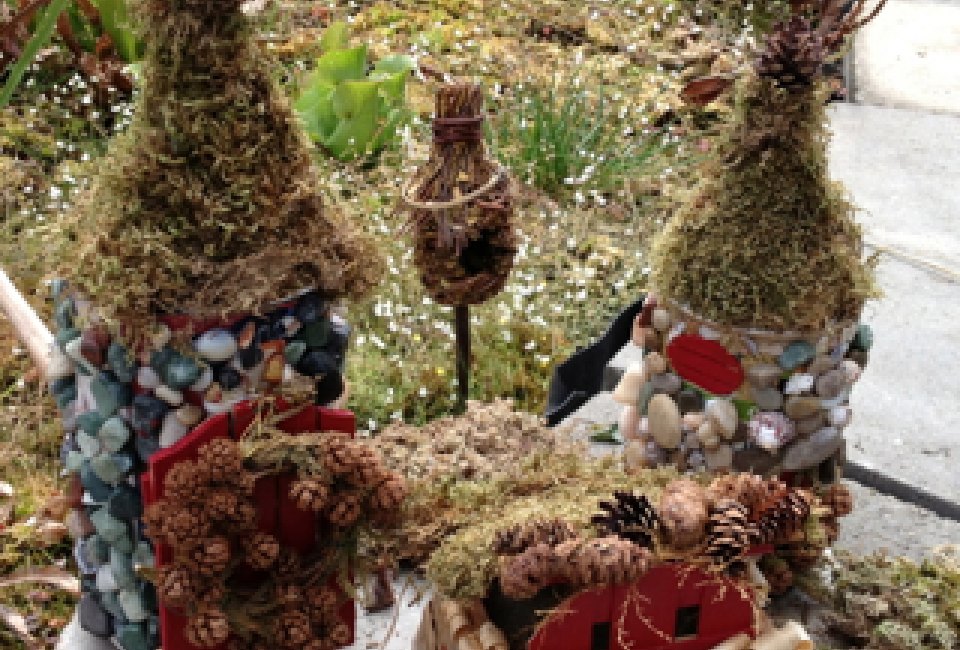 4/10/14
- By
Tara D
For the past three years during April Vacation, we have visited the Roger Williams Park Botanical Center to see the fairy gardens. We always miss the big events when kids come wearing wings and build fairy houses of their very own, but that's just fine. Sans crowds, we enjoy exploring the greenhouses and discovering teeny-tiny houses, villages, and grottos. I highly recommend taking a drive down to Providence to see the gardens, both big and small, and carving out the whole day to explore Roger Williams Park.
Keep reading to find out our favorite things about the annual fairy gardens exhibition each spring and tips to get the most out of your visit.
Highlights of the Fairy Garden Exhibition
-The fairy houses aren't just for little girls wearing fairy wings. The boys were having as much fun as the girls, and we saw many grandparents enjoying the exhibit with their grandkids. There are houses for goblins, pixies and other tiny beings, and they are in locations low and high, so both little kids and adults (who don't want to bend down) can get a good view of several of the structures.
-Just to the left after you walk in, there is a scavenger hunt printout on a chair. Many kids truly reveled in finding all the items on the list, and it definitely helped them see details in the gardens they might not have seen otherwise.
-The gardens, even without the fairy houses, are beautiful and serene. The greenhouses feature a wide variety of plants and small ponds, and there is plenty of open space outside for running around. Kids were gleefully running in circles in the rose garden (although the roses weren't in bloom).
-Some of my family's favorites from the exhibition: Whole neighborhoods and villages; a fairy bathroom with a sink, tub and toilet all made from shells; the fairy flower shop, and finding houses in unexpected places (be sure to look outside). The garden party and bicycle displays were absolutely delightful.
Tips for Getting the Most Out of Your Visit
-Go later in the afternoon, when the crowds are thinning.
-Pick up a couple of free seed packets on your way out – there are two giant planters holding seeds on either side of the entry way into the first greenhouse.
-Bring a picnic lunch or dinner and enjoy it in Roger Williams Park.
-If you're inspired to create fairy gardens of your own, check out this slide show of the fairy gardens from Providence Journal.
-Plan to spend time exploring Roger Williams Park – there's a zoo, natural history museum and planetarium, Hasbro playground right next to an indoor carousel and arcade (also houses a snack bar), and a magnificent Japanese Garden.
- Before you go to the park, spend a couple of hours at the Providence Children's Museum.
- Check the Roger Williams Park website for this year's event dates and information.
Originally published April 2013; updated April 2014, March 2016