40 Things to Do with Kids in NYC for a Fun-filled Staycation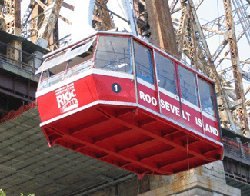 We asked our readers to share things you've always wanted to do in the city, but haven't gotten to yet or your favorite staycation ideas. The answers were a gold mine of activities for families in New York City and perfect to keep us all busy for years to come. You people are brilliant!
Here they are, the top 40 reader suggested things to do in NYC on a staycation:
Queens Zoo: petting zoo, farm and carousel and more
Create your own city scavenger hunt
Macy's Flower Show: Every spring, you can see beautiful blooms in the windows and throughout the first few floors of the megastore
Wave Hill: Situated in Riverdale overlooking the Hudson River, Wave Hill is a gorgeous 28-acre public garden and culture center with extensive programming for families
Floyd Bennett Field: An old airfield turned historic center that has authentic aircraft on display in a 1950s "nose-hanger"
Finally go visit the Statue of Liberty
Check out the Asia Society Family Day events
Victorian Gardens in Central Park: This amusement park takes over Wollman Rink from Memorial Day weekend until just after Labor Day every year
Picnic and stroll through Prospect Park: This park always has something great for families, from free movies to hikes to bird-watching.
Get up close and personal with the residents of the Bronx Zoo
Have a tourists-in-the-city day, complete with dirty water hot dogs!
Brave the crowds and visit the Empire State Building
Enjoy high-tech fun at the always-free Sony Wonder Technology Lab
Ice-skate year-round at Chelsea Piers indoor rink
The Liberty Science Center: From the nation's largest Imax Dome Theater to the iExplore toddler and preschool exploratorium to permanent installations, like the 12,800-square-foot interactive Skyscraper! exhibit, there is way too much here to explore in just one day.
Head to the Bronx or Queens to take in a Major League ball game or get a behind-the-scenes look at the stadium
Walk over the Brooklyn Bridge, get ice cream and stop for pizza at Grimaldi's
Hit the New York Aquarium and walk down the Coney Island Boardwalk
Splurge on a hotel with an indoor pool for one day
Riverbank State Park: Lots of recreational activities for kids and families, and plenty of sports fields and courts
Stroll through Battery Park City, including Tom Otterness' Penny Park, and also hit the Battery
Ride the Staten Island Ferry and then get off and explore the neighborhood.
Bike down the West Side bike path from Inwood to Battery Park City
Go for a hike in Inwood Hill Park
Check out all of the interactive installations at the Brooklyn Children's Museum
Explore the hidden areas of Central Park
Head to Belmont Park to take in some horse races and enjoy family-friendly fun
Visit one of NYC's world-class museums for free
Have dim sum in Chinatown
Go on a picnic in your local park and gather all the food from farmers' markets
Go bird-watching in the Central Park Ramble—don't forget to get your birdwatching kit from Belvedere Castle first
Take the tram to Roosevelt Island and spend the day exploring
Visit NYC's surrounding islands like Staten Island, Governors Island, City Island and Ellis Island, for a trip through history
Take a ride on a red double-decker tour buses
Ride the Ferris wheel in Toys R Us in Times Square then check out more great stores to play in for free in NYC
Go to the Central Park Zoo and imitate the animals
Try the Tours for Fours at MoMA
Go to Coney Island
Need more ideas of cool things to do with kids in NYC? Check out our list of 100 things to do with kids in NYC.
Sign up for our FREE newsletters to get posts like this delivered to your inbox.
This post was originally published in April 2009.
Tags: