Free & Fun Things to Do this Weekend with NYC Kids: Children's Carnival in Queens, Earth Day Festivals April 13-14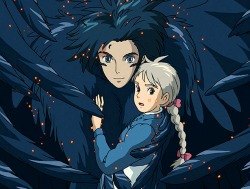 We enjoyed our first no coat day this week so hopefully spring is here to stay. There are certainly lots of great ways to enjoy the season this weekend including the Queens County Farm Museum's annual Children's Carnival, hands-on gardening for kids at the New York Botanical Garden and the shearing of the heather in Fort Tryon Park.
Worried the weather won't cooperate? That's okay because there are plenty of awesome indoor activities, too, like the gloriously geeky The Intergalactic Nemesis at the New Victory Theater, BAMcinématek's Hayao Miyazaki animated movie retrospective and a few really cool FREE events at local public libraries and parks.
These are just a few of the great things going on this weekend. All of our best bets are below. You can find additional options in our Event Calendar and our Spring Fun Guide.
All Weekend
Children's Carnival – Glen Oaks
If you've never visited the Queens County Farm Museum, now's the time to go. This real working farm is a hit with kids year-round, but this weekend and next, it hosts a huge, old-time carnival, complete with a midway, family entertainment and lots of kiddie rides. There's a reason this event made our list of the absolute best things to do with kids this April! $11 including rides
Little Landscapes & Wake Up, Garden – the Bronx
Drop in to the New York Botanical Garden for a double dose of seasonal fun. First, check out the tiny terrariums on view in the Everett Children's Adventure Garden and try making your own. Then spend the afternoon getting your hands dirty in the Ruth Rea Howell Family Garden. Don't forget to pop into the awesome Orchid Show in the Enid A. Haupt Conservatory before you leave. Free with all-garden pass: $25 for adults, $10 for children ages 2-12.
BAMcinématek: Miyazaki – Fort Greene
It's the last weekend of BAM's film fest celebrating anime legend Hayao Miyazaki. Catch screenings of Kiki's Delivery Service, Howl's Moving Castle and the Academy Award-winning Spirited Away. For families with younger kids, the best bet is the G-rated Kiki, which is dubbed in English. Find out more about this fest in our April NYC Go List. $13 for adults, $9 for students and children under 13
 
Saturday, April 13
The Intergalactic Nemesis: Book One Target Earth – Midtown West
Three Mommy Poppins families caught this one-of-a-kind show last weekend. If you've got a comic book loving tween, you won't want to miss it. Described as a "live-action graphic novel," Nemesis is performed like an old-fashioned radio play, with actors, musicians and a sound effects wiz tackling the script while thousands of illustrations are projected in the background. As you can tell from our review, we were all really impressed. $14-$38
Popsqueaks – East Village
One of our favorite local kindie bands, the Grammy nominated Pop Ups, play a short set for their preschool-age fans in the Ottendorfer Library. Drawing, sing-alongs, puppets, magic and instrument making round out the fun. FREE
Bash the Trash: Tales of Anansi & The National Grid Earth Day Celebration – Flatbush
Celebrate Earth Day a little early at the Brooklyn Center of the Performing Arts. The festivities start with the troupe Bash the Trash bringing a West African folktale about trickster Anansi to life with instruments made from recycled materials. Afterward, head outside to the plaza for the National Grid Earth Day Celebration. $7 for Tales of Anansi, FREE for Earth Day Celebration
Prospect Heights Craft Fair – Prospect Heights
Filled with independent artists from Brooklyn and beyond, this fair is actually more of an artisan market with handcrafted clothing, jewelry, metal and wood items, and kids' gear for sale. Kids aren't into shopping? No problem. There will be a bunch of fun activities for children, including storytime, live music, short films, crafts and even drop-off childcare so you can browse and buy in peace. Proceeds support the hardworking kids at P.S. 9. FREE
Shearing of the Heather with Skraptacular – Inwood
Celebrate spring at Fort Tyron Park's Heather Garden, where the Northeast Heather Society and staff will shear the heather for the season. Other activities include tours, a live performance by the New York Scottish Pipes & Drums, and kids' art workshops with Skraptacular. FREE
Charlotte's Web – Upper West Side
Catch Theatreworks USA's production of E.B. White's beloved book about the friendship between a pig named Wilbur and a little gray spider named Charlotte at the Calhoun School. Complimentary milk and brownies follow the performance. $10 for adults, $5 for children.
La Mama Kids: The Magic Pot – East Village
Puppeteer Julia Martin performs this short Chinese folktale about a magical pot that doubles everything, and then leads a related art workshop for kids. $10 per family.
FamilyDay@theCenter: Build A Geodesic Dome – Greenwich Village
Learn about geodesic domes, made famous by engineer and inventor Buckminster Fuller, and then collaborate on a 14-foot one at the Center for Architecture. Afterward, families will craft their own smaller geodesic domes to take home. Preregistration required. $20 per family
Hands-on Nano Demos – Midtown East
Head to the Sony Wonder Technology Lab to learn about the world of nanoscience and nanotechnology, and participate in activities that explore the properties, structures, materials and scale of this field of science. Afterward, stay and play at the interactive tech museum. FREE
The Itty Biddies – Prospect Heights
Hit the Brooklyn Public Library's Dweck Center to groove to pop tunes by all-female trio The Itty Biddies, who make music with a melodica, a stand-up bass and two ukuleles. They do a mean cover of The Smiths' "Ask". FREE
Birds of Prey – Midtown East
Get up close and personal with live hawks, owls, falcons and other birds of prey at the main branch of the New York Public Library. FREE
Sunday, April 14
Family Street Fair for Yom Ha'atzmaut – Upper West Side
The JCC in Manhattan and a handful of other local Jewish organizations host this street fair in honor of Israeli Independence Day, featuring live bands, dancing, art projects, a rock wall and obstacle course, treats and lots of kids' activities. FREE
New York Children's Theater Festival Storytime – Flatiron
Head to kid-lit mecca Books of Wonder to see excerpts from the shows in the upcoming New York Children's Theater Festival, plus a meet and greet with famed puppeteer John Tartaglia. FREE
Shine & the Moonbeams – the Bronx
Groove to this awesome R&B family band at the Bronx Library Center. Although this concert is aimed at preschoolers, music lovers of all ages should enjoy the group's funky and funny tunes. FREE
Ferdinand the Bull – the Bronx
This classic tale of a bull who prefers flowers to fighting comes to life with music and acting courtesy of the Bronx Arts Ensemble and the Children's Theatre Company at Lehman. $6
Mermaid of Brooklyn Book Signing & Reading – Prospect Park South
Former Mommy Poppins blogger Amy Shearn reads from her new grown-up novel at the lovely Lark Cafe. Bring the kids: There will be fun activities like crafts and a sing-along in an adjacent room. FREE
Outside NYC
Head to Summit, New Jersey to celebrate spring at Reeves-Reed Arboretum's Daffodil Day with archery lessons, live music, falconry and more.
Cast a line at the Spring Family Freshwater Fishing Clinic in Long Island's beautiful Belmont State Park. Loaner rods will be available and you'll even learn how to clean your haul.
New Haven, Connecticut's Wooster Square Park hosts its annual Cherry Blossom Festival featuring live opera, jazz and steel drum performances.
Don't forget: There's a lot more fun in the Mommy Poppins Event Calendar.
Tags: