Coding for Kids: Free Websites That Teach Kids Programming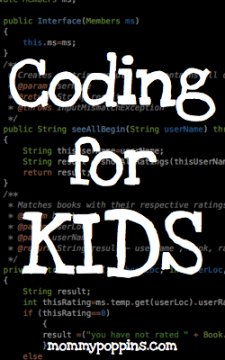 With the Internet an integral part of everyone's daily lives for both business and pleasure, learning basic programming isn't just a smart idea, it's an essential skill for grown-ups and children alike. Learning how to build simple websites and games helps kids hone their design, logic and problem-solving skills, and allows them to express their ideas and creativity in lots of different ways. There are a number of FREE websites that teach children how to play around with code. We've rounded up some of our favorites. You can find even more educational tech posts for kids in our Geek Guide.
Sign up for our FREE newsletters to get posts like this delivered to your inbox.
Code.org
 – This nonprofit foundation website is a great starting point for coding novices. It shares lots of useful online resources, apps and even local schools for learning coding. Be sure to watch the inspirational video on the main page which features tech legends like Bill Gates and Mark Zuckerberg who insist that "anyone can code," not just computer geeks.
Scratch
 – Designed by MIT students and aimed at children ages 8 to 16, this easy-to-use programming language lets kids build almost anything they can dream up. No crazy lines of code here. Instead you arrange and snap together Scratch blocks as if they were virtual Legos. But it's more than just a coding guide, it's a vibrant online community of programmers who swap ideas and inspiration.
Stencyl – Inspired by Scratch's snapping blocks system, this software lets users create simple games for iOS, Android, Flash, Windows, Linux and Mac. If your kid is serious about it, there are paid pro plans that come with advanced functionality.
Khan Academy – Known for its extensive and challenging math games, Khan Academy also has basic programming tutorials like how to build graphics, animations and interactive visualizations.
CodeAcademy – This interactive website is very user-friendly and teaches kids basic code through fun and simple exercises that feel like games.
Hackety Hack
 – After a quick download to your computer, kids can learn Ruby, an open-source programming language that's easy and intuitive.
Code Monster – Particularly good for kids, Code Monster features two adjacent boxes. One displays code, the other shows what the code does. As you play around with the code with some help from a prompt, you learn what each command does.
Looking to teach your kids code on the go? Coding apps Daisy the Dinosaur, Hopscotch and Kodable are all FREE for iPad.
Sign up for our FREE newsletters to get posts like this delivered to your inbox.