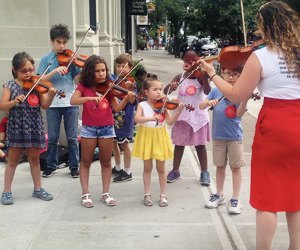 Weekday Fun: Fireworks, FREE Museums, SI Yankees vs. Cyclones
New York City kids in public school aren't free yet, but the summer events go full-throttle this week. Make Music New York looms large above it all, on Wednesday, June 21, with free concerts just about everywhere in the city, all day. The Staten Island Yankees and Brooklyn Cyclones open a home-and-home series against each other on Monday and Tuesday, and a slew of select museums in lower Manhattan go FREE on Tuesday night.
On Friday, regular fireworks begin at Coney Island, if you can't wait for the Independence Day fireworks displays across the city. Or, if the summer makes you want to get into the great outdoors, check out our lowdown on FREE camping inside New York City parks.

Meanwhile, our June GoList sprints into the new season with you, with our Summer Fun Guide and event calendar keeping equal pace. Boom!
Monday, June 19
Kids Free Woodworking Workshop — Midtown West
The 53rd Street Library hosts local artist Robert Oxnam for a special workshop where kids can sand and paint their own wood-based creation.
FREE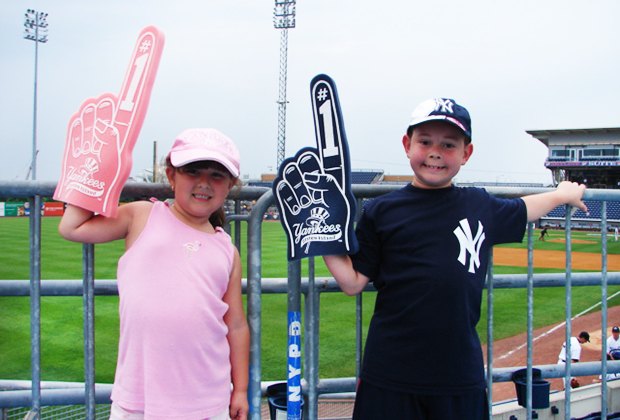 This week, the Staten Island Yankees and Brooklyn Cyclones open their minor league seasons with a home-and-home series. Photo courtesy of Staten Island Yankees

Staten Island Yankees Opening Night — Staten Island
Major fun, just not major leaguers (yet!). The Staten Island Yankees open their season against crosstown rivals the Brooklyn Cyclones, and if you're coming from a different borough, the stadium is only a tiny walk from the Staten Island Ferry. Missed it? On Tuesday, June 20, the Cyclones open their season...against the Staten Island Yankees.
See all Monday events.

Tuesday, June 20
Night at the Museums — Lower Manhattan
Lower Manhattan museums go FREE from 4pm to 8pm, including some hidden jewels no New Yorker should go without visiting at least once, like the African Burial Ground National Monument, Poets House, and the Skyscraper Museum. FREE
See all Tuesday events.

Wednesday, June 21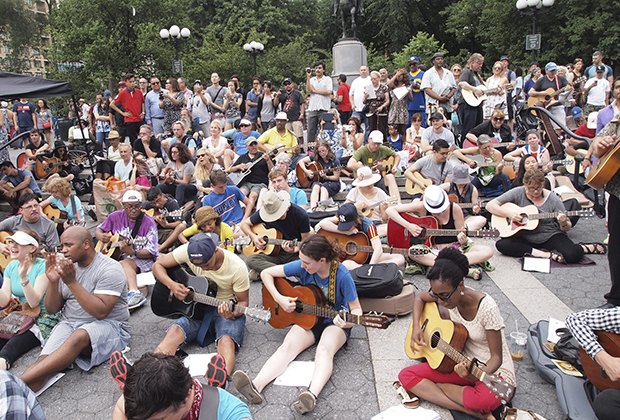 Local musicians play during Guitar Mass Appeal in Union Square. Photo by Kris Connor/Getty Images for Make Music Day

11th Annual — Citywide
This June GoList pick takes over the entire city—completely, and that's no exaggeration—for a day of FREE, outdoor concerts spanning multiple genres and featuring loads of kid-focused acts, including Lucy Kalantari & the Jazz Cats, Hopalong Andrew, and the Rock-a-Silly Band. FREE
See all Wednesday events.

Thursday, June 22
Summer Music Family Concert Series: Astrograss — Tribeca
The technically talented bluegrass and country musicians in Astrograss have been delighting NYC family audiences for a while now; catch them at this perfect outdoor, early summer show in Tribeca's beautiful Washington Market Park. FREE
See all Thursday events.

Friday, June 23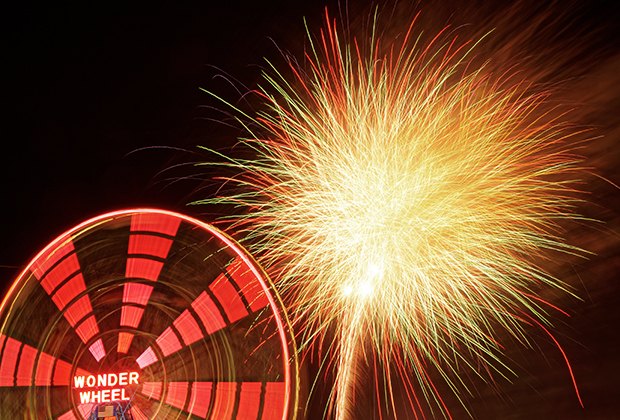 Friday night fireworks at Coney start this week. Photo courtesy of Deno's Wonder Wheel Park.
Coney Island Fireworks — Coney Island, Brooklyn
You might be planning for Coney Island's July 4th fireworks, but they begin this Friday, and continue every Friday into August. Kids will never forget a ride on the Cyclone with fire in the sky. FREE
Top photo: Musicians of all ages take to the streets on Make Music Day. Photo courtesy of Make Music New York