Best Name Labels for Camp and School Gear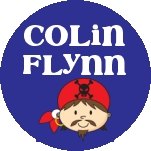 It's just one of those mundane chores that needs to be done, labeling every article of clothing, towel, backpack and object that will travel with your child to camp or back to school in the hopes that when it inevitably gets lost it will find its way home to you. Nothing's going to make this job fun, but we've rounded up the whole range of different ways you can label your kid's clothing from the beautiful embroidered labels to fun, colorful ones, to ones you can make at home.
Here's the best ways to label your child's clothing for camp or school:
For the kid in you: Even iron-on labels don't have to be boring with Kiddo Tags. This site makes fun, brightly colored and cutely designed name labels, plus special stickers for sneakers and every other possible thing you could ever want to put your name on.
For the geek in you: Why buy labels when you can buy a gizmo and make your own. With special iron-on tape, you can turn a normal label-maker into an iron-on name tape maker, just type in your child's name, and click out as many as you need.
For the traditionalist in you: Just want your basic iron-on or stick-on name labels. Campbound.com sells them at just $20 for 100. Can't beat that.
For the bureaucrat in you: Pretend you work in the insurance claims department as you stamp your child's name into their clothes one after another with your own custom made name stamp and indelible fabric ink pad. DENIED.
For the simplifier in you: Of course you can always just buy a Laundry Marker and write your child's name in everything yourself. Simple and cheap.
This post originally published in February 2008.