Spring Break in NYC: 50 Fun Things to Do with Kids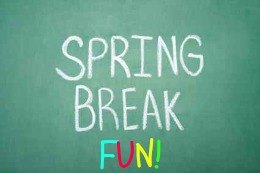 Public school spring break is just a few days away, starting Friday, April 3 and running through Sunday, April 12. If you're thinking of heading out of town for a last-minute vacation, you can find great nearby getaways in our Day Trips Guide, and more far-flung destinations on our Travel Site. But if a staycation is what you're after, there's plenty to keep you busy here in NYC.
From interactive exhibits and hands-on museum programs, to cool circus and family theater shows, to parks, playgrounds and indoor play spaces, we've rounded up a list of 50 things to do with kids in New York City during spring break. Some of our picks only take place on specific dates; others run the entire time and all are engaging ways to get out there and celebrate the season. Be sure to click the links for all the details, including address and time.
But wait, there's more! We have additional options in our jam-packed Event Calendar and our Spring Fun Guide.